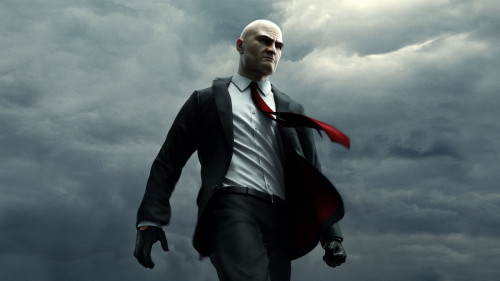 IO Interactive and Square Enix have announced the next Hitman game for PC, PlayStation 4 and Xbox One.
In an open letter on their website, the IO Interactive team talk about the basic premise of the new game, which will follow a "globe-trotting Agent 47 at the prime of his career".
Iconic series protagonist Agent 47 will be an "apex predator stalking his prey across the world" with the aid of fan-favourite character Dianna Burnwood and the International Contract Agency (ICA).
"We are building this game on the backbone of the Glacier 2 engine," continues the letter. "Using the best parts and what we have learnt through Hitman: Absolution and drawing inspiration from past titles like Contracts and Blood Money to fulfil the core Hitman fantasy. That means we're packing in an extreme level of detail on the largest levels we have ever built for a Hitman game."
2012's Hitman: Absolution was panned by critics and fans alike for desecrating the Hitman name and going against what the series had been about to date.
Absolution was the first Hitman game since Blood Money in 2006.
IO didn't address the criticisms head on but made sure to say that the new game will feel more open, in line with the original titles which allowed players to carry out their hit however they pleased.
"We've adopted an open, non-linear level design approach to the game, ensuring the game will play out across huge, checkpoint-free, sandbox levels. Our aim is to create living, breathing and believable levels which will allow gamers to play around with the AI to create those unique moments every fan of the Hitman franchise loves."
They also said that they had removed Agent 47's "magic pockets" a reference to the character's ability to hold a whole arsenal of weaponry in Absolution. In previous games he was only able to hold one or two weapons.
IO also promised the return of Contracts mode from Absolution, which let players create their own contracts and build challenges that could be shared online.
A firm release date or title weren't given, but IO Interactive did promise to reveal more details in the near future.