Nexus 4 Receives Android 4.4.3 (KTU84L) KitKat Official OTA Update [Manual Installation]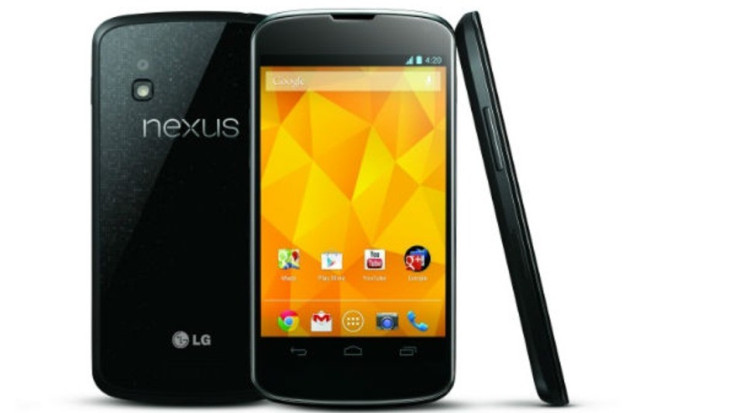 Google has just started rolling out its long awaited Android 4.4.3 KitKat via OTA update for a spate of Nexus devices including Nexus 4, Nexus 5, Nexus 7 (2013) and Nexus 10.
The new KitKat update brings numerous bug-fixes, tweaks, and adjustments from Android 4.4.2 (KOT49H) through to Android 4.4.3 (KTU84L) with a total of 7,454 changes.
Changelog
With the release of Android 4.4.3, Google has addressed a handful of bugs and stability issues including Bluetooth functionality from overexposure to BLE devices, other less-specific Bluetooth issues, popping sounds in flac audio files, bad VPN routing and issues with background services.
Other key changes and improvements ported to the new KTU84L update include partially redesigned Dialer app, performance improvements and fixes to Chromium built-in browser, ART, Dalvik, and various other apps.
Device-specific changes include fixes for the low volume on wired headsets and Wi-Fi connection problems. The changelog has been compiled from the list of code commits submitted to AOSP.
Head over to the source website to learn more about the feature changes and AOSP codes.
Manual Installation
The new Android 4.4.3 OTA update with firmware build number KTU84L can be installed on your Nexus 4 without the need to root, install custom recoveries or unlock bootloader.
IBTimes UK reminds its readers that it will not be held liable for any damage to device during or after the firmware installation. Users are advised to proceed at their own risk.
Pre-requisites
1. Install USB Drivers for LG Nexus 4 on the computer.
2. Enable USB Debugging Mode on the phone by navigating to Settings >> Developer Options.
3. Back up all your important data before you proceed with the installation process.
4. Ensure the phone's battery has at least 80% charge.
5. Ensure Android SDK is installed on the computer. If not set up Android SDK and fastboot using steps here.
6. Ensure your Nexus 4 is already running on Android 4.4.2 KOT49H firmware before you proceed. Else the installation will fail.
7. The Android 4.4.3 KTU84L KitKat firmware is compatible only with the Nexus 4 model. Do not attempt installing this firmware on incorrect variants as it may damage or brick the device. Verify the model number of the Nexus 4 by navigating to Settings >> About phone.
Downloads Required
Android 4.4.3 (KTU84L) KitKat OTA update for Nexus 4 (signed-occam-KTU84L-from-KOT49H.61a9ce8d.zip)
Steps to Install Android 4.4.3 (KTU84L) KitKat OTA Update on Nexus 4
Step 1: Copy the downloaded OTA firmware zip file from the platform-tools folder in the Android SDK directory.
Step 2: Launch a command window from the platform-tools folder. To do so, right-click on empty space within the folder while holding the Shift key. This will bring up the command prompt.
Step 3: Now connect Nexus 4 to computer, type the following command and then hit Enter:
adb reboot bootloader
Step 4: Your Nexus 4 will now reboot in Bootloader mode.
Step 5: Use Volume Up/Volume Down keys to navigate, and then select Recovery mode option by pressing the Power button.
Step 6: Wait until the Android icon with red exclamation mark appears on screen, then press and hold Power button while simultaneously tapping the Volume Up key.
Step 7: Your Nexus 4 should now enter Recovery mode.
Step 8: Use Volume Down key to highlight apply update from ADB option and then hit Power button to select it.
Step 9: Launch the command terminal again and then type the following command followed by the name of OTA package which you downloaded. Since your OTA package is signed-occam-KTU84L-from-KOT49H.61a9ce8d.zip, you have to type:
adb.exe sideload signed-occam-KTU84L-from-KOT49H.61a9ce8d.zip
Step 10: If you are using a Mac or Linux computer, enter the following command:
./adb-mac sideload signed-occam-KTU84L-from-KOT49H.61a9ce8d.zip
./adb sideload signed-occam-KTU84L-from-KOT49H.61a9ce8d.zip
Step 11: Now the OTA update should start installing on your Nexus 4.
Step 12: Once the update completes, just choose Reboot system now option in Recovery.
Wait until the device reboots to the homescreen. Then go to Settings > About phone to confirm the firmware version installed.
Also read about how to Root Nexus 4 on Android 4.4.3 KTU84L KitKat OTA and Install CWM Recovery
[Source: Android Police]
© Copyright IBTimes 2023. All rights reserved.