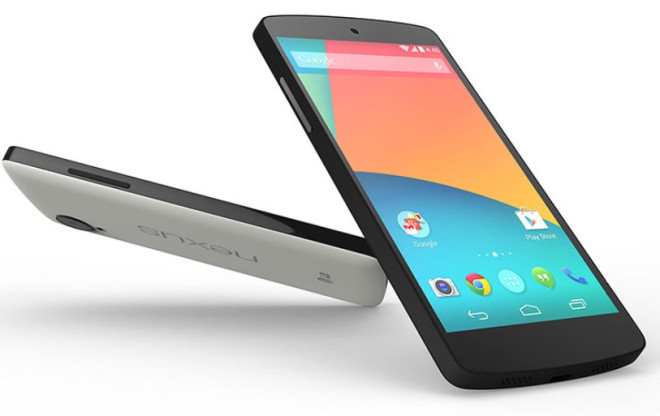 As soon as Google is done making cosmetic changes to its apps, an Android 4.4.3 update is expected to arrive for Nexus 5 and Nexus 7 devices. The possibility of this was suggested in an Android Central report.
Even though Google hasn't made an announcement regarding this, the update is apparently around the corner. It appears as though the company is updating the apps so as to make them compatible with Android 4.4.3.
The report notes that on 16 April, the Google Edu Device Setup app, which comes straight from Google, was updated for Android 4.4.3 support. It is worth noting that this app helps set up tablets purchased through Google Apps for Education.
Below is the change log:
"Support for new Google Spreadsheets
Support for Android 4.4.3 and non-Nexus Tablets
Minor UI updates and bug fixes"
This is a strong indication that Android 4.4.3 is on its way, even though Google hasn't really said anything about it.
In recent years, it has become customary for Nexus devices to get the latest Android updates first, given that they come from Google's own stable of Android smartphones and tablets.
Apart from Nexus devices, Google Play Edition devices are also expected to get this update earlier than the vast majority of Android smartphones worldwide.
Last week, US network Sprint quietly announced an Android update to its Nexus 5 handsets. Reports suggested that the update's build number, KTU84F, was the next version of Android Kitkat.