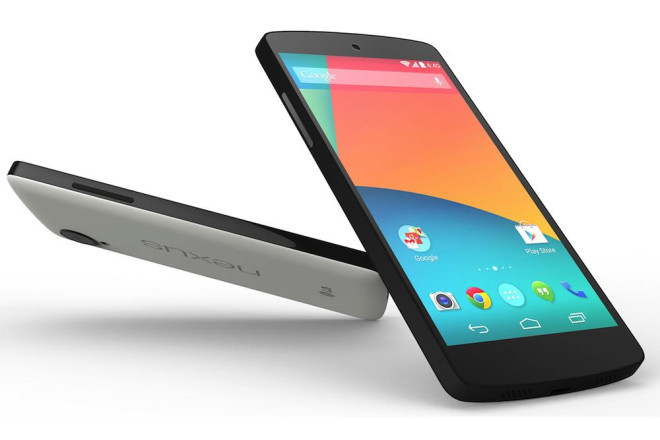 Freshly leaked screenshots depicting a newly redesigned Dialer app running on the Nexus 5 has recently surfaced online via XDA Developers forum from a discerning Googler.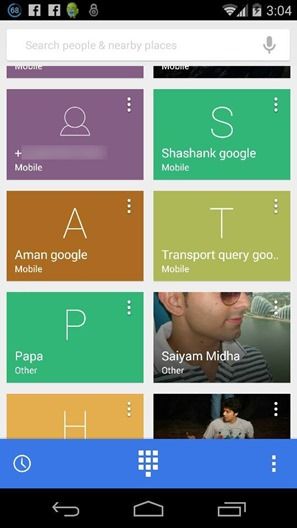 The new screenshot of redesigned phone dialer has hit the web, just a week after @googlenexus accidentally tweeted about the dialer app being introduced with the upcoming Android 4.4.3 KitKat update for Nexus devices.
The leaked screenshot reveals the contacts arranged in a series of cards wherein contact photos are displayed wherever available instead of just a plain traditional list.
However, the cards just display a coloured block with the first initial if no contact photo is available (like in Gmail app).
In line with earlier leaks, the screenshot reveals that dialer search box is still retained at the top while the blue action bar sits at the bottom.
According to Android Police, the screenshots were reportedly taken from a Nexus 5 running on Android 4.4.3 by a friend of the original poster, who is apparently a Googler considering the names of some contacts in the screenshot.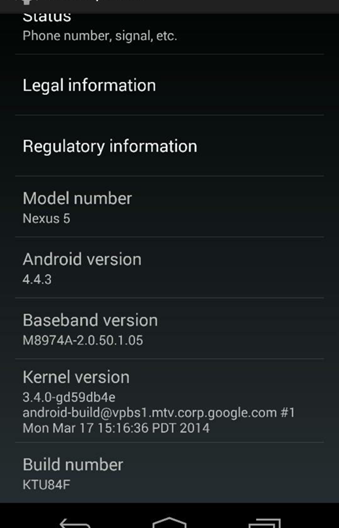 The same Googler has also leaked another screenshot (see above) of the About Phone section, which shows Android 4.4.3 build KTU84F running on a Nexus 5.
The kernel version depicted in the screenshot suggests it is a test build with just minor tweaks such as the task killer icon in the status bar, without any major feature changes to Android 4.4.2.