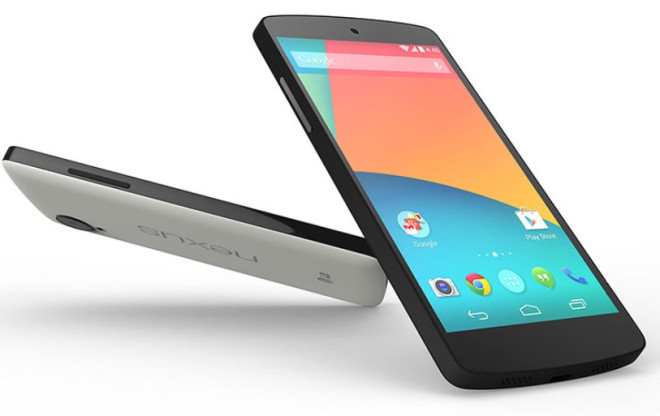 Fresh rumours of an impending Android 4.4.3 release for Google\'s Nexus devices including the Nexus 4, Nexus 5, Nexus 7 and Nexus 10 have hogged the limelight for several weeks recently, as more details have surfaced online following the first leak about the new update seen running on the Nexus 5.
Consequently, Sprint had posted on their support page that the new Android 4.4.3 update will be released for the Nexus 5 very soon. But, the US carrier later decided to remove the post from their community page owing to some technical issues with the new update.
The Android 4.4.3 changelog for the Sprint Nexus 5 revealed Sprint Spark band 26 and band 41 support along with miscellaneous Android updates, while Google remained silent about the leaks and rumours.
Meanwhile, another major leak surfaced online via Edu Device Setup app that cited about \"support for Android 4.4.3\" under \"What\'s New\" section.
Subsequent rumours and leaks have clarified that the Android 4.4.3 update will indeed roll out to all supported Nexus devices and Google Play Edition (GPE) smartphones and tablets including the Sony Xperia Z Ultra, which was spotted running the new firmware via a Bluetooth SIG certification document.
The Xperia Z Ultra (GPE) was reportedly seen running Android 4.4.3 build KTU72 which is codenamed \'Togari GPE\' (Togari stands for Z Ultra).
Though there is no official changelog released at the moment, an unofficial version representing the release notes for Android 4.4.3 update for all leading Nexus devices has been doing the rounds on the internet.
According to the unofficial changelog (based on leaks and rumours), the upcoming Android 4.4.3 update will include fixes for data connections, better camera focus, fixes for random boot issues, missed call LED problems and more.
Given the changelog information, the forthcoming Android 4.4.3 update for Nexus devices is expected to be a minor maintenance update focused on improved stability without any major feature or performance upgrades.
Click here to read about Nexus 5 Spotted Running Android 4.4.3 with Redesigned Dialer App [Screenshot]