The log file of Google's latest Android 4.4 KitKat running on Nexus 5 now reveals details on the camera feature of the next Nexus smartphone.
The FCC documentation, containing photos of interior and all other components of Nexus 5 leaked last month, reveals the camera module of Nexus 5, which is similar as the new LG G2. Besides, it suggests that the Nexus 5 camera incorporate Optical Image Stabilisation (OIS).
After analysing the leaked log file, Androidworld.it now claims that the camera model used in Nexus 5 is imx179. The said camera sensor, which is of eight megapixels, appears to be MEMS (Microelectromechanical system) camera manufactured by Digital Optics.
As for the features, the eight megapixel MEMS camera unit is without Backside illumination (BSI) sensor, f/2.4 relative aperture and the sensor size is 1/3.2". Additionally, it does not feature OIS.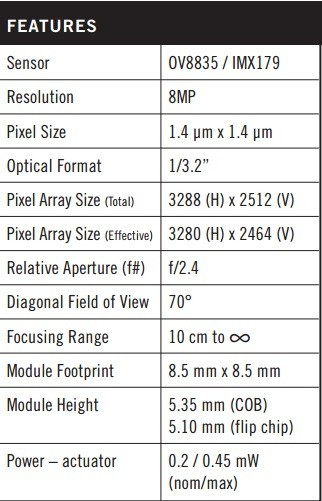 The MEMS camera sensor can focus seven times faster than current cameras and can capture multiple images extremely fast. The quick capture times allow for a quick succession of shots and if the object is not moving fast, users would be able to shot first and focus later like on a Lytro, explains PhoneArena. Regardless of light condition, the MEMS camera locks focus in a fraction of second and multiple times faster than regular camera models.
If the aforementioned report turns out true, then Nexus 5 would be the first device to feature MEMS camera sensor.
In a related news, the Nexus 5 is expected to ship in the same month it is launched. Following Google's announcement, which is expected on 14 October, the Nexus 5 will reportedly start shipping in the last week of October. This October-end shipment time-frame is for the consumers in the UK. Other regions are expected to receive the device following the launch.
In terms of pricing, the Nexus 4 upgrade is expected to be half the price of iPhone 5s, which should make the Nexus 5 come with a price tag around £275. This will make the Nexus 5 fall in the line with Google's low-price high-performance smartphone policy.
Update: LG Nexus 5 to Support LTE Cat.4 with 150Mbps Speed