Google's upcoming Nexus smartphone has been caught in benchmarks, revealing the features of the handset.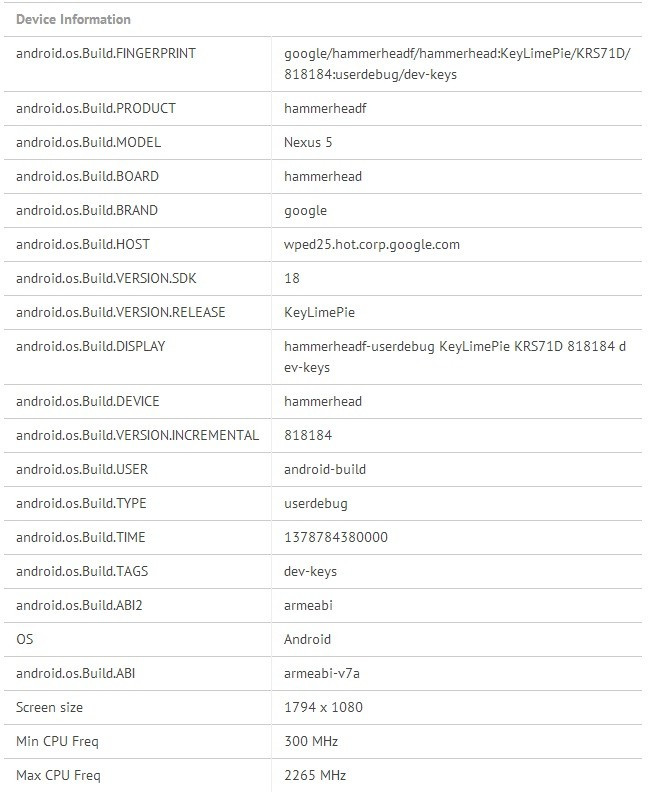 The next Nexus dubbed as Nexus 5 has made an appearance on the GFXBench benchmark site. According to a listing on the site, the Nexus 5 is codenamed Hammerhead.
What is surprising is that the site notes the Key Lime Pie Android version running on the device. Even in the internal documents for Google, the Android version 4.4 was mentioned as Key Lime Pie in order to keep it a secret, which is actually KitKat, notes PhoneArena.
The Nexus 5, as per the listing, features a screen resolution at 1794 x 1080 pixels, not 1920 x 1080 pixels as expected earlier. Besides, it confirms that the new Nexus uses the Snapdragon 800 chip, featuring a quad-core processor running at clock speeds up to 2.26GHz.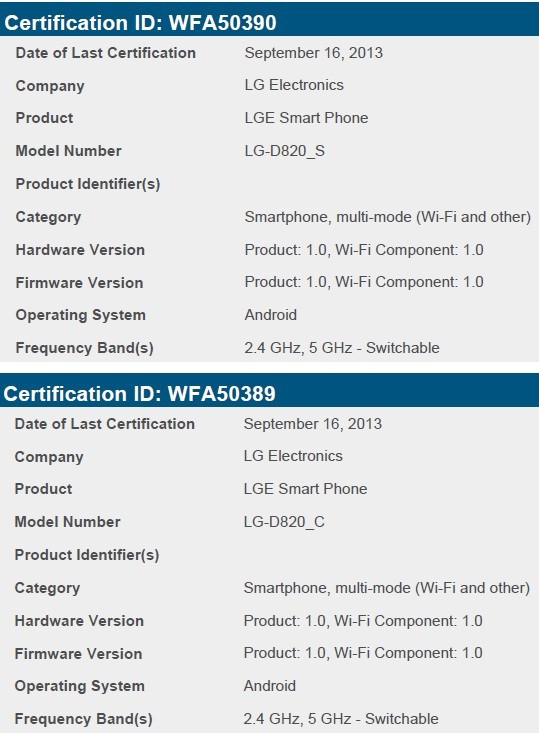 The Nexus 5, with two different variants, was also spotted on the Wi-Fi Certification database. The LG-D820 is said to be the model number of Nexus 5. Now two models of the device - LG-D820_S and LG-D820_C have - reportedly received Wi-Fi certification. The two models are believed to be either the LTE and HSPA+ versions or with different memory options, reports GSMinsider.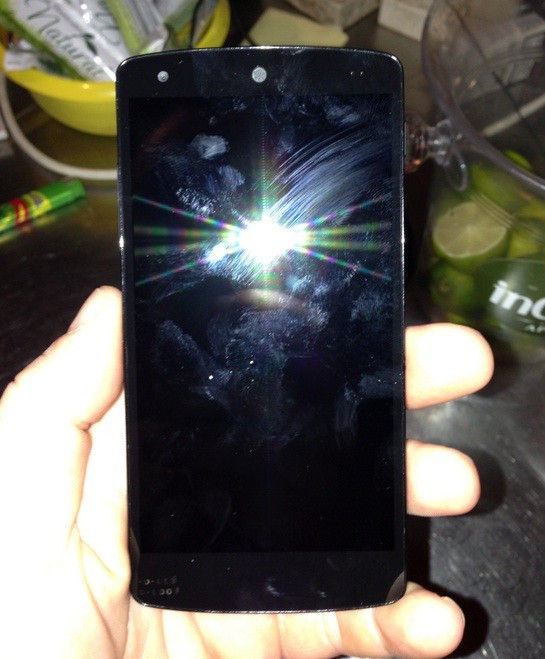 Following this, a few purported photos of the Nexus 5 have leaked. 9to5Google claims to have received the photos from an anonymous Google insider. The Nexus 5, as seen in the photos, looks identical to pre-production units. Along with photos, the insider has shared a couple of videos, which show the Android 4.4 KitKat running on the Nexus 5.
Also read- Android 4.4 KitKat to have Redesigned Apps, Suggest Leaked Photos