Google is selling its new Nexus smartphone, running the latest Android version 4.4 KitKat, at a cheaper price than other retailers.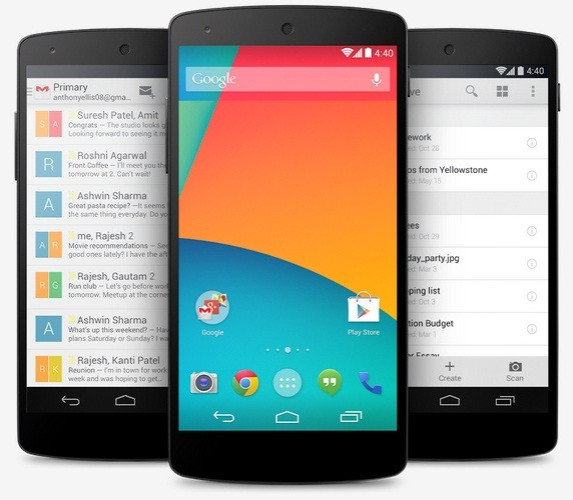 The Nexus 5 at Google Play Store costs £299 for the 16GB version whereas the 32GB variant is available at £339.
Other retailers in the country are able to buy the phone from LG for £350, a source told the Guardian. This price is approximately £50 more than Google's retail price for the Nexus handset at the Play Store.
However, it is not known as to how much Google pays its manufacturing partner LG for each unit of Nexus 5.
"We saw the same thing with the Nexus 4. With the Nexus line, Google always goes for very aggressive pricing with its manufacturing partners," said Ben Wood, mobile analyst with research firm CCS Insight.
"Although it is unlikely Google would sell the Nexus 5 at a straight loss, it is highly likely that it would see it at around cost or with very little margin. Google will only sell around 1-2m Nexus 5s, but they will be bought by key people-Android evangelist, developers and influencers spreading the Android brand," mentioned Wood.
The Nexus 5 is available for purchase from independent retailers as well as network operators with several data plans.
Clove is selling the 16GB Nexus 5 with a suggested retail price of £399 including VAT whereas the handset with similar storage capacity costs £358.80 (including VAT) at Handtec. Other high-street retailers such as Carphone Warehouse and Phones 4u also stocking the Nexus 5 which is available on contracts with various carrier networks including O2, Vodafone, Three, EE, T-Mobile, Orange. Click here to learn more about the tariffs offered by Carphone Warehouse and Phones 4u for the Nexus 5.
Also read: New Nexus 10 Manufactured by LG Expected to Cost £299