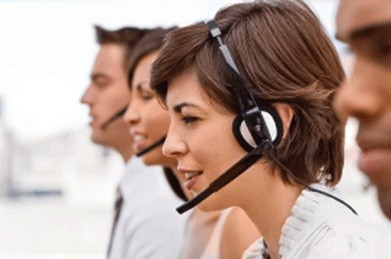 At least three people may have died after being given the wrong advice by operators of the NHS non-emergency 111 helpline, a report has revealed.
The deaths are being investigated along with another 19 "serious untoward incidents" that have been reported since the service was rolled out nationally last month.
The cases under investigation include that of an 83-year-old who died after collapsing with abdominal pain. The report said helpline operators may not have acted fast enough in sending an ambulance.
Other investigations will be carried out into the cases of a 47-year-old who died from a suspected overdose, and another patient who died after being told by 111 operators to go to the nearest GP clinic.
Two of the deaths occurred in the East Midlands, and one in the West Midlands. NHS England said it could not verify the data, which was reported in the general practioners' trade magazine, Pulse.
The 111 service is aimed at patients who are too ill to wait for a GP appointment, but not bad enough to call 999. It was introduced to replace NHS Direct in England and is meant to ease pressure on emergency calls.
A spokesman from Derbyshire Health United said it was investigating two of the deaths. However, it said early findings showed the correct procedures were followed "exactly as expected".
The NHS said in a statement: "The safety of patients must be our paramount concern and NHS England will keep a careful eye on the situation to ensure NHS 111 provides not only a good service to the public, but one which is also safe."
Earlier in the week, NHS England said it would conduct a review of the 111 service.
"The performance standards which have been introduced for NHS 111 represent a gold standard which the majority of NHS 111 services in England are now meeting, though in some areas performance is still unacceptable, especially at weekends", a spokesman said.
"Some local providers of NHS 111 have not provided the prompt, reliable service the public need and want. NHS England's board is determined to ensure that the public have access to a gold standard NHS 111 service wherever they live in England.
"The NHS 111 service was introduced to deal with public concern and frustration in accessing NHS care, especially at weekends and out-of-hours."
The report came as doctors voiced concern over whether the helpline could cope with demands over the busy bank holiday weekend.
The investigation follows numerous complaints about calls to the helpline going unanswered and poor advice being given, particularly over weekends, causing hospitals to be unnecessarily inundated with patients.
Pilot schemes for the helpline had proved disastrous, with patients waiting hours for their calls to be answered, and others asked to call back later.