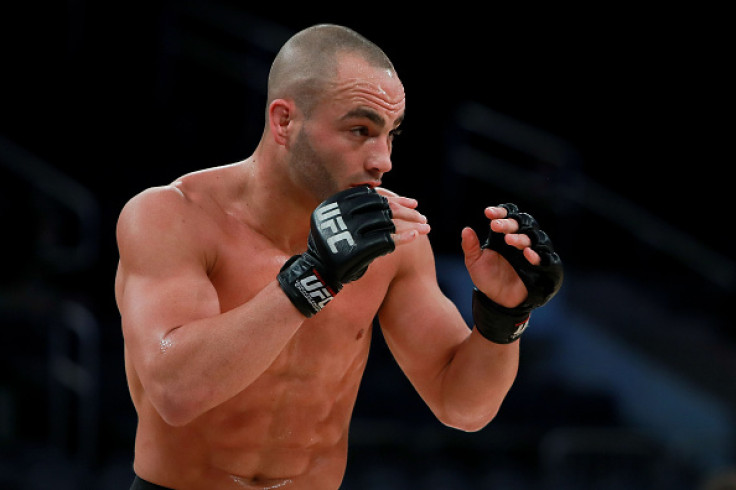 UFC middleweight fighter Nick Diaz has expressed his disappointment after Eddie Alvarez lost to Conor McGregor at UFC 205 in New York and said that the former lightweight champion failed to focus on the preparation for the fight.
The Irishman took just over eight minutes to beat the Philadelphia-born fighter and also won the lightweight title. McGregor created history at Madison Square Garden on 12 November as he became the first fighter in the history of the sport to hold two titles concurrently.
However, the UFC decided to strip McGregor's featherweight title, leaving him with the lightweight belt, which he won after defeating Alvarez. The American fighter admitted that he did "foolish" mistakes in his defeat to McGregor at UFC 205.
McGregor was coming into the fight after beating Nate Diaz in a rematch at UFC 202, who is Nick's younger brother. Prior to the fight, both Alvarez and McGregor were involved in a war of words.
The 33-year-old Diaz pinpointed the difference between McGregor and Alvarez, which resulted in the latter's defeat.
"I have nothing against Alvarez. Like, I like Alvarez, I've never had anything bad to say about him. He kind of started popping off about, I don't care. He can say whatever he wants. I'm just disappointed in him for the fight," Diaz was quoted as saying by MMA Mania.
"Like I want to feel sorry for him. I want to go 'Man I feel bad for you but what do you think you're going to get?' I don't want to disrespect Eddie Alvarez. What I'm saying is that he's invested a lot of his time and efforts elsewhere and not in fighting.
"And in the time leading up to the fight, I think McGregor put a lot more time and understanding into it and he was a lot more in-tune with his understanding where Eddie Alvarez thinks he's a winner and wants to believe that," he added.
"McGregor knows why he's a winner and knows why he believes that. Like, for me, I have to base my faith in stuff that works and shit I can see and stuff that I know. I'm not like, 'I'm going to win by pumping myself up'."
He continued, "I think about what's going on out there. I see it, I know what I'm looking at. I think all the other people, there is just not enough time in the day for them to do what I do and have a whole life on the side, which is for sure what he's got. The majority of fighters have that, and they think they need that.
"And I understand, I needed that, too, I've had long relationships. But at the same time, I had one foot in the door and one foot in the cage. Thse guys are waist deep in that shit and the other half is going into fighting. It's like, I will beat you into the ground in front of your whole life that I don't get to have. I don't have that."
Lastly the American fighter said, "That's just how I look at it. It's not a good thing, and it's not a bad thing. It's just not the end of the world is how I look at it. It's a curse, it's fucked and if I do it right I can fucking make some money."