Rapper Nicki Minaj and reality star Farrah Abraham came to blows on social media making for an unexpected feud. After watching an episode of Teen Mom OG, Minaj scolded Abraham for being disrespectful towards her mother on the MTV series, sparking a scathing war of words.
The Young Money rapper appeared to be watching a re-run of the season two premiere episode and clearly was far from impressed with Abraham's attitude. Minaj, 33, told her Twitter followers: "Farrah is a c**t to her mother," adding in reference to the reality star's young daughter: "She was like b***h go do some porn & leave gramma alone."
Escalating the war-of-words, Abraham fired back: "Cause your a parent right? Your videos look like porn. Horrible good luck being negative #Godbless busy making TV." The exchange escalated when Minaj replied: "Your mother didn't open her legs and have that child. Be happy she's helping! Stop talking to her like that on tv u lil c**t. In your case #BigC**T."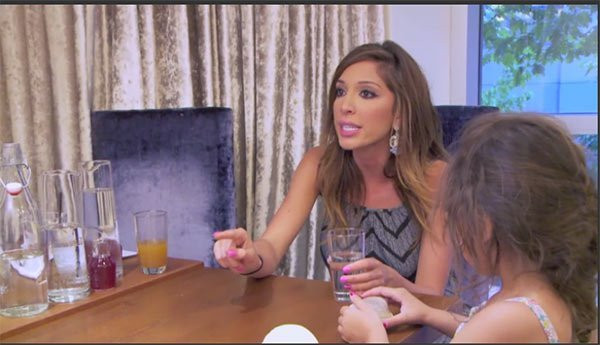 The Anaconda rapper added: "Instead of dragging your mother, learn the difference between "you're" & "your", ding bat." Getting the last word, Abraham, 24, concluded: "You must really want attention - talk about women with respect - its Sunday stop watching reruns & go to church#Godbless. To be clear my mom doesn't help me I help her. I love & care for my mom. Stop disgusting talk."
In the Teen Mom episode Minaj is believed to have watched, Abraham was preparing to leave the US for the UK where she would be starring in Celebrity Big Brother in August 2015. The mother-of-one said: "You know what I want? I want my mum to listen to me, and I want her to understand and not be a b***h to me when I say how I like things done. It's very serious. It bothers me that I'm away from my daughter.
"You know how serious it is to me that I let you stay at my house and watch my daughter when I'm gone for a month? It's so serious that I think of it as if I pass away and I need somebody to watch my daughter for 18 years to get her through life and make her successful that you would do that, and you'd better listen."