British boxing champion Nicola Adams, who created history by becoming the first woman to win an Olympic medal (women's boxing made its debut at the London Olympics 2012), has earned a rather curious reward. Adams will now have free chicken, for a whole year, from her favourite fast food chain - Nando's - for a whole year!
The 29 year old boxer, after she beat three time world champion Ren Cancan of China, was asked about celebration plans, to which she responded by saying she and her family were heading to Nando's.
"I'm going out to Nando's with my family to celebrate," Adams was quoted as saying in Mirror, "I'm going to have chicken pitta, medium heat, with chips."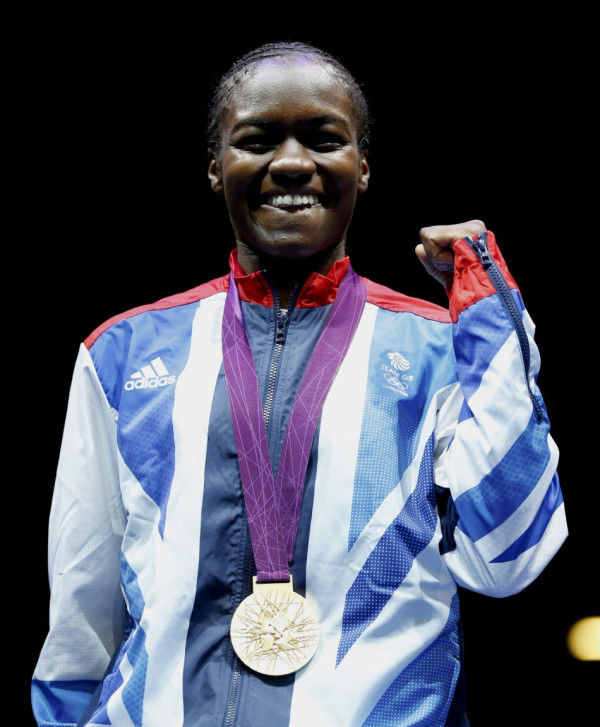 The Daily Star reports that the owners of the chain of restaurants have rewarded Adams by adding her name to an elite list of 'High Five' cardholders. The list consists of about 130 other names from the UK, including Twilight series of films' star Robert Pattinson, David Beckham and the boy band JLS. The card entitles the holder to five starters, five main courses and five desserts every day for a year. The report continues by adding that there are as many as four Nando's within five miles of Sheffield in South Yorkshire, where Adams trains and five more in her hometown of Leeds.
Boxing Dream Come True
"This is just like a dream come true," Adams was quoted as saying in Daily Mail, after winning gold, "I have just wanted this all my life and I've worked so hard." She added that she'd dreamt about emulating the likes of Muhammad Ali and Sugar Ray Leonard and getting into a boxing ring as they had.
Meanwhile, she said she was still considering whether to fight at the Rio de Janeiro Olympics in 2016.
"Rio 2016 is definitely an option," Adams told the Mirror, "We've not had a double Olympic champion in boxing. Maybe I could do it and I quite like the sound of being a double Olympic ­champion."
Finally, the new star stressed she did not want her life to change after her win and wanted to remain the same person she always was.
"I'll still be normal Nicki, walking down the road with Dexter (her pet dog). I don't want this gold medal to change anything," she concluded.