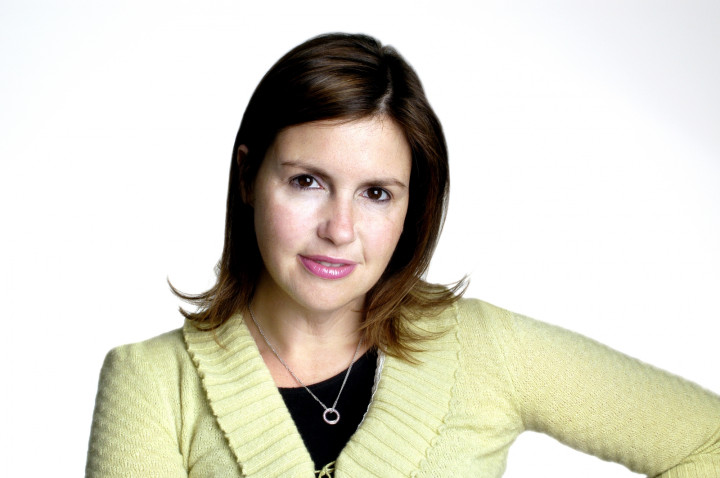 Nicola Horlick was dubbed "City Superwoman" after becoming one of Britain's most famous fund managers, somehow managing to balance directorships at some of Europe's largest firms, with having a vibrant family life and six children.
However, speaking to IBTimes UK in her Mayfair office, Horlick was keen to dispel the notion that "women can have it all"; in fact they should "remember to get married and have children" before it is too late.
Q: What would you say to those who herald you as a City superhero or hold you as an example of someone 'who can have it all'?
A: I think it is impossible to have it all and that's why I wrote my book Can You Have It All? By the way, the answer is no.
The reason is no because I had a very, very sick child that ultimately died. I wrote the book because I was really irritated at how people would call me the 'girl who had it all' – just because I became a director at a major bank at 28, was running a massive business by 30, and have run big businesses ever since.
And yeah, that obviously results, especially in financial services, in a large amount of money being paid to you and people looked at me and thought 'she's got it all,' especially because she's married with six children.
Well, the answer is, I don't have it all, I don't have Georgie.
She died [from leukaemia] when she was 12 and would be 28 now. I have had to live with the horror and sadness every day for 16 years, plus 10 years of illness, as she was two when she got diagnosed.
I've had a horrific life frankly.
It really irritates me that people think it's all about money and success. Happiness isn't all about lots of money and a career, it's about fulfilment in your family.
Q: What would you say to women who are pushing hard in their careers but still want a family?
A: I would urge young women to not put having children on hold.
Unfortunately, biologically, we are made to have babies in our late teens and 20s, not in our forties.
We are the ones that have to have the children. And I had Georgie when I was 25 and five other children by 38. It's a lot less strain on the body when you're younger as it's a lot easier to get up during the night. We were built to have children at a younger age.
It concerns me that girls are not thinking about getting married and having babies until it's sadly too late.
Fertility from the age of 36 declines very dramatically and I know several people who have tried and failed and it's very sad for them. It's just as bad as losing a child.
You need to remember to get married and have babies but of course you have to keep an open mind though, as it doesn't suit everybody.
Q: With the current cost of living, especially in London, won't this stop a lot more women from concentrating on having a family?
A: Unfortunately, there is a strong economic imperative these days. Housing is so expensive, especially in the south of England and therefore it's very, very difficult for women not to return to work.
And then you've got the cost of childcare.
I'm on the board for a thinktank and we were talking about what type of childcare people primarily use and around 60% use family. So, the older generations are making it possible for girls to go back to work.
That's great but is that sustainable? I don't know.
The cost of childcare is massive and you have to earn a substantial amount of money to cover it, as well as everything else you need to pay for, such as travel fares and bills.
I think that's why so many women set up their own businesses.
They don't set it up to become a millionaire but they do it because it allows them to work and cope with flexible hours, without a massive commute, as well as reducing childcare hours.
It's not easy.
I was lucky because I was earning so much money at an early age that I could have a full time nanny straight from the outset.
But only half of one percent of the population can do that.
It's not just the nanny's pay you have to think of, you have to then pay tax and national insurance. You end up paying a nanny around £40,000 a year, so you have to earn at least £80,000 to get by.
Q: How much responsibility do companies have to provide that flexibility for women?
A: Around 58% of those working in the private sector work for SMEs.
For smaller companies, someone getting pregnant and going on to maternity leave for a year is very tough. While they don't have to pay them full pay for that time (they pay six weeks' pay and then statutory maternity leave afterwards), they do need to keep the job open until that person declares they are not coming back to work.
So that means, existing staff have to take on more work or the employer needs to hire another person to temporarily take over the duties.
It's very onerous for small businesses.
With childcare there's no way a SME would be able to help with that; they can barely cope without the presence of the person being there.
I have a huge degree of sympathy with SMEs having to deal with this especially with the added legislation over two week paternity leave.
But someone has got to have the babies.
Q: So, do you think the government should assist mothers more, to ensure they have better pay and flexibility?
A: When Tony Blair came into power, he said that Labour was considering childcare as a deductible expense because it's really unfair that women would have to pay tax again on top of the taxed income paid towards a nanny.
But they did the maths and realised it didn't work as it gives away billions of pounds, so it never happened.
We need to provide more help and that could be through more tax breaks. At the moment, it works out that, for instance, you earn £100, pay a top rate and then get back £55, then pay the nanny and 13.8% national insurance, then her national insurance and then the tax.
It's just mind boggling.