Nicola Sturgeon slammed by Scottish nationalists for posing for pics with the Queen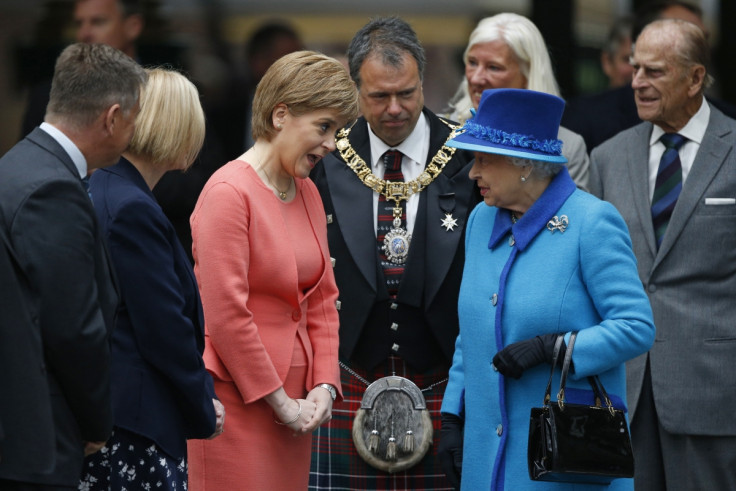 Scotland's First Minister Nicola Sturgeon has been attacked in some quarters of the Scottish nationalist movement, for appearing with the Queen on the day Elizabeth II became Britain's longest-serving monarch. The Queen has now reigned for 63 years, seven months and two days and messages of congratulations have poured in from around the world.
Sturgeon has let it be known that she thinks the Queen should be Scotland's Queen, even if the country becomes independent. She met with the Queen to open the new £294m Borders Railway in Tweedbank, meeting the monarch and Prince Phillip at Waverley Station and paying tribute to the Queen's many years of service.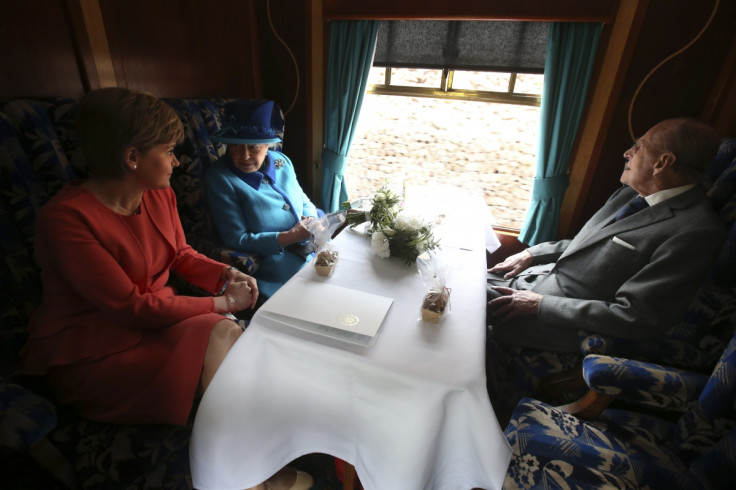 "'We are privileged ma'am that you have chosen to mark today's milestone here," said Sturgeon. "All of us are delighted to be able to share some of this special day with you. For those watching from around the world let me say, on their behalf ma'am a simple but heartfelt thank you."
For her part, the Queen also thanked the many well-wishers who have sent messages. However a number of people - thought to be so-called "Cybernats", ferociously keen on independence - condemned Sturgeon for "worshiping [sic] an Anglo German Queen."
One tweeted: "How brilliant to see the wonderful words of praise about HM Queen & the monarchy coming from the mouth of the wee Scottish hypocrite Sturgeon." Another commented: "Looking forward to having an 'Independence Day' to celebrate every year."
That comment may have referred to the most recent MORI poll, which found that 53 per cent of people in Scotland now back independence, while 44 per cent support the union. Three per cent are undecided. However, Sturgeon sees no difficulty in retaining the Queen even if Scotland goes its own way.
"My view and this was a view expressed during the referendum campaign last year is that, yes, the Queen, who is Queen of Scots, would remain head of state in an independent Scotland," said Sturgeon. Whether the Queen herself would be happy about such a state of affairs is unclear.
© Copyright IBTimes 2023. All rights reserved.