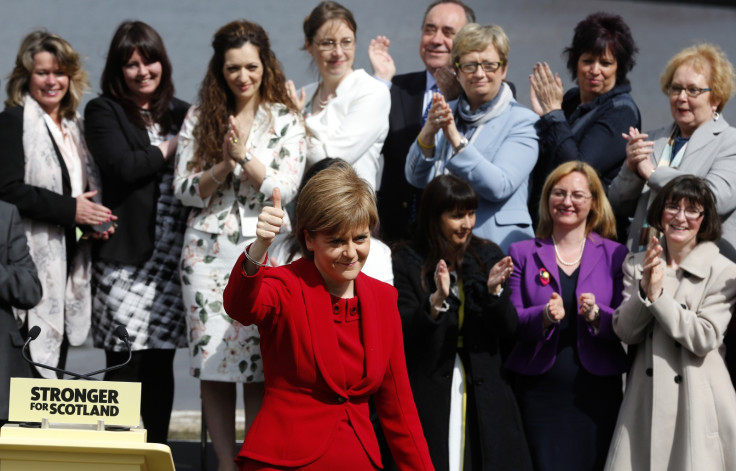 Scottish First Minister Nicola Sturgeon has warned David Cameron that she could demand another independence referendum if he does not agree to more powers for Holyrood.
The SNP leader is due to meet Cameron on Friday 15 May and will demand control over the minimum wage, national insurance contributions, welfare, business taxes and equality policy.
Speaking in the Scottish parliament yesterday, Sturgeon warned Cameron that, if he did not listen, he could face another Scottish referendum.
She said: "I can't impose a referendum against the will of the Scottish people, but nor can David Cameron rule out a referendum against the will of the people. It will be the people who decide.
"And what happens to public opinion on this question in the years ahead will depend not just on what the SNP and the Scottish government do, but also on the respect shown to the decisions the people of Scotland have made.
"How David Cameron, his government and the Westminster system choose to respond to the message Scotland has sent will be crucial to how we move forward."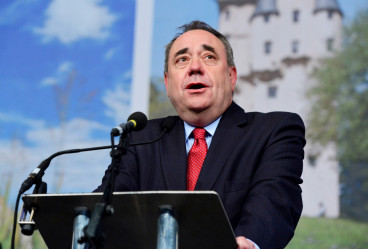 Cameron has ruled out granting the Scots another referendum on independence, but the nationalists are hoping that their sweeping victory on 7 May might force his hand.
Sturgeon also urged Scottish Labour to back her plans, by saying that Scottish unions supported her.
Meanwhile, the SNP appointed Alex Salmond as its foreign affairs spokesman in a move that Willie Rennie, the Scottish Liberal Democrat leader, said was like "putting Mr Bean in charge of the World Bank".
Salmond said last night that his party would "provide a strong, consistent voice which is pro-European, pro-developing world and against military adventurism".