Nicole Kidman stuns fans by flaunting nipples in a sexy red swimsuit: 'She gets better with age'
'Wow she looks gorgeous!' commented a fan on Kidman's Love Magazine cover photo.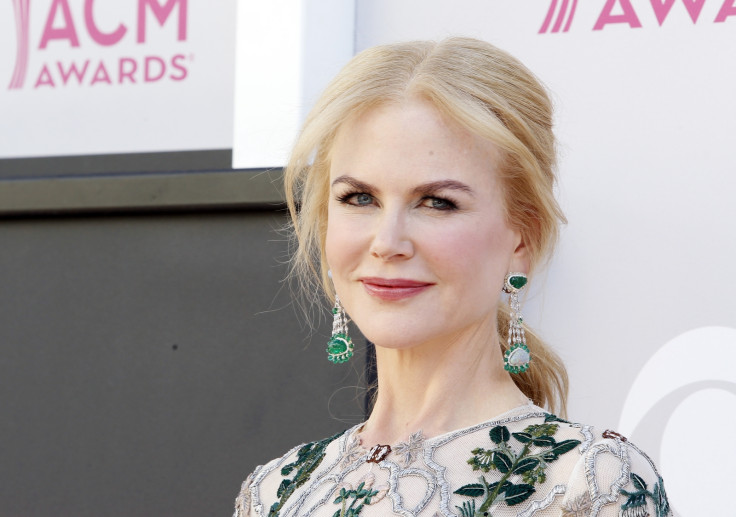 Nicole Kidman is proving that age is just a number. The 50-year-old actress graced the cover of Love magazine in a sexy swimsuit and set the temperature soaring.
Kidman posed in a red skin-tight swimsuit with white laces in the front and accessorised her look with a light blue denim jean jacket with faux fur on the inside and a cowboy hat. The Big Little Lies actress left her blonde locks open in a rare sexy cover shoot.
Fans appeared to be stunned to see Kidman in a sexy avatar and took to Instagram to comment on the poster, shared by Love Magazine.
"She looks so damn good, like better than ever," a fan noted. Another commented, "Yessssss! Thank you for this . She gets better and better with age".
Most fans were stunned by the cover shoot, and "amazing", "queen", "killing it" and "Wow she looks gorgeous!" were some of the comments the image elicited in the comments section.
Some users called the cover the best in years. "Wow I love it ! The best cover in years," a fan wrote. "BEST COVER EVER!!!!! Gonna get my hands on a hard copy and keep it forever!!!!! ❤️❤️❤️❤️❤️❤️❤️", another said.
The actress who is always elegantly dressed at every red carpet event initially thought the photoshoot concept was crazy.
Nicole is quoted as saying on the magazine's Instagram page, "I thought about this shoot afterwards. I was like, "What was I doing? I lost my mind! How are the shots? Do they look crazy?"
The Lion actress was recently nominated for the best actress in a limited series or TV movie Emmy award, for playing Celeste Wright in HBO's Big Little Lies. The hit show scored 16 Emmy nominations, and Kidman will compete against her co-producer and co-star, Reese Witherspoon, in the same category at the award show to be held on 17 September.
© Copyright IBTimes 2023. All rights reserved.