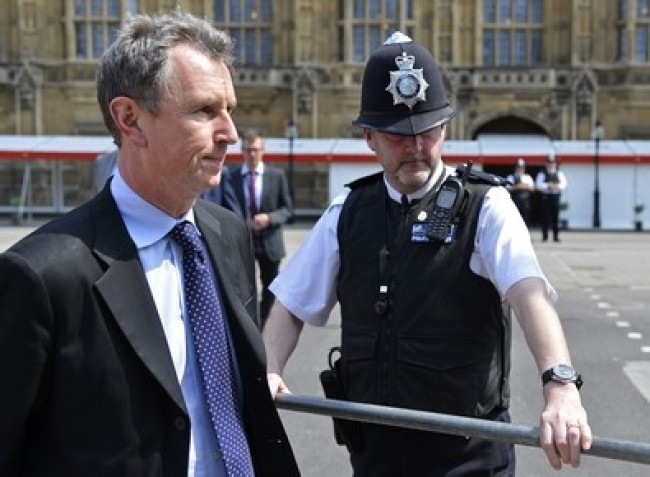 The Transport Secretary dismissed calls for Nigel Evans to resign as an MP after receiving a complaint of an alleged sex assault from a Westminster worker, a court has heard.
Patrick McLoughlin appeared 'irritated' when the 28-year-old alleged victim told him about an alleged offence at Evan's constituency home in 2009.
McLoughlin, who was the Tory Chief Whip at the time, said the "timing was not right" to make Evans resign as there was a General Election coming up and said Evans would be "heavily sanctioned" by the Whips instead.
The 28-year-old alleged victim, who cannot be identified for legal reasons, was giving evidence at Preston Crown Court in the trial of Evans, who denies nine charges - one of rape, two of indecent assault and six of sexual assault - relating to seven men.
The young man told the court he had been staying at the Ribble Valley MP's home in Lancashire when the alleged assault happened after a heavy night of drinking.
The victim said he had been asleep on the sofa when he awoke to find Mr Evans with his hand inside his boxer shorts.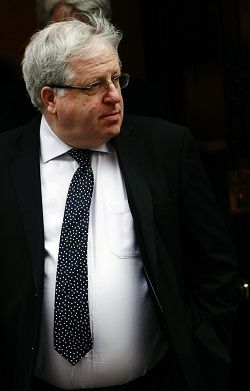 He said: "I immediately pushed Mr Evans and I shouted, I think it was along the lines of 'What the F**k do you think you are doing?"
He felt Mr Evans's actions had been a "particular betrayal" after he confided in him that he had suffered sexual abuse as a youngster.
He told the court he was disappointed with McLoughlin's response.
He said: "Mr McLoughlin's was one of mainly irritation. He sighed and huffed the whole time. He said 'so what do you want to happen now? My response was that I thought Mr Evans should resign, from his seat as an MP, I think I said immediately.
"Mr McLoughlin said 'it could not be done, the timing is not right, I would find it very difficult to explain why an MP is leaving his seat at this point before a General Election'."
The alleged victim said Evans needed help to come to terms with his sexuality and to tackle his drinking, describing him as a "high functioning alcoholic".
The witness told the court: "It was suggested I should take some time off from the office, Mr Evans would be heavily sanctioned by the Whips."
While being cross-examined the alleged victim rejected claims he was putting other people up to complain to police about the politician. He also accepted he had described Evans as "a good egg" on social media.
Defence barrister Peter Wright QC, said: "You were involved in putting up ... (another two alleged victims) ... to bolster these assertions you were making."
"That is incorrect," the man replied, before denying he had made up details of the alleged sexual assault.
The court heard MP Dr Sarah Wollaston persuaded the alleged victim to go to the police.
"She convinced me I had a duty of care to other people in Parliament," he said.
The trial continues.