Nigela Lawson's former assistant Elisabetta Grillo has said that the TV chef lied in court about her cocaine use.
Grillo, who is accused with her sister Francesca of defrauding Lawson and her ex-husband Charles Sacchi of £105,000, said that she saw evidence that cocaine had been used regularly in the home of Lawson and Charles Saatchi but had never seen Lawson actually take it.
Lawson admitted to the hearing at Isleworth Crown Court that she had taken cocaine but only on seven occasions. She vehemently denied being habitual user.
Grillo said: "I was cleaning the house and I noticed some little packets on the loo. I opened it because it was a little funny envelope and I saw white powder."
She also said she saw rolled-up £20 notes, as well as white powder on credit cards and a CD - all standard props for cocaine users.
Grillo worked as Lawson's nanny and assistant for 13 years from 1999.
"I was sitting in Nigella's office with the computer and I was checking my email and I opened the drawer and again I saw notes rolled up, three or four, and American money, dollars," the court heard.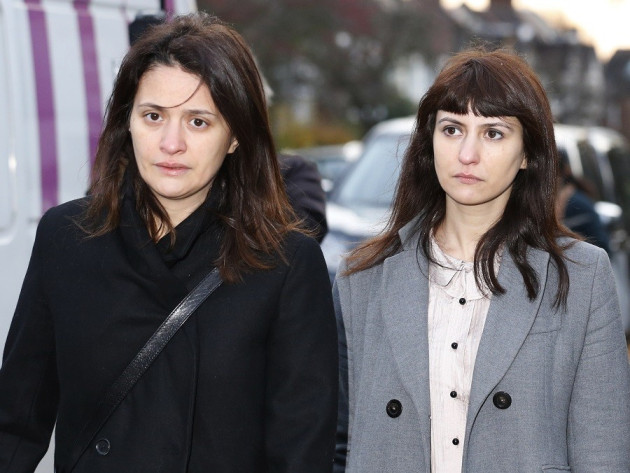 Anthony Metzer QC, her defence lawyer, asked if anything was on the items, to which she replied: "White powder."
Metzer asked if Lawson had told the truth when she gave evidence about her cocaine use. Lawson told the court that she had taken the drug six times before her first husband, John Diamond, died in 2001, and once again when she was married to Saatchi in 2010.
"No [she did not tell the truth], because I saw more stuff before that [2010]," Grillo said.
She told the court that she saw evidence of cocaine use about every three days and added that Lawson's moods would change quickly.
"Sometimes she was very open with me, saying she loved me and sending me messages with a kiss like the Nigella I know and sometimes she was mean.
"One time I was having a lunch with the girls and she said can you come here and I thought she was going to ask me to do some cooking but she said: 'Look, there's some parsley on the floor, can you pick it up?' I thought it was kind of mean."
Grillo, 41, together with her 36-year-old sister, are accused of using family accounts without permission to spend £685,000.
Both deny the charges. The trial continues.
READ:
David Cameron Roasted by Judge over Nigella Lawson Comment