Celebrity chef Nigella Lawson and her art collector husband Charles Saatchi are expected to end their 10-year marriage by finalising an amicable divorce today, 31July.
According to Sky News, the couple will not receive any financial compensation from each other and the divorce will proceed on uncontested, with the decree nisi.
"He and Nigella agreed - via Fiona Shackleton - to a speedy divorce. Fiona Shackleton is Nigella's first cousin and Charles highly respects her. Fiona prepared a full court document, every detail of every asset was listed, and an agreement was reached with no dispute.They have agreed never to make public the terms of the divorce or financial settlements. Fiona lodged the divorce document with the court last Friday," friends of Saatchi stated.
Shackleton, known as 'Steel Magnolia' is famed for her shrewd and tough negotiations in the courtroom. She has acted as divorce attorney for Madonna, Prince Charles and Paul McCartney, whose former wife Heather Mills famously drenched her in water after losing a claim for a huge payout from the Beatles star.
"Nigella never wanted it to come to this - but Fiona has been a rock of support and she is glad to have her on her side. Nigella is soft so she needs someone strong representing her - and they don't come any tougher than Fiona. Charles must be quaking in his boots," a source told The Sun.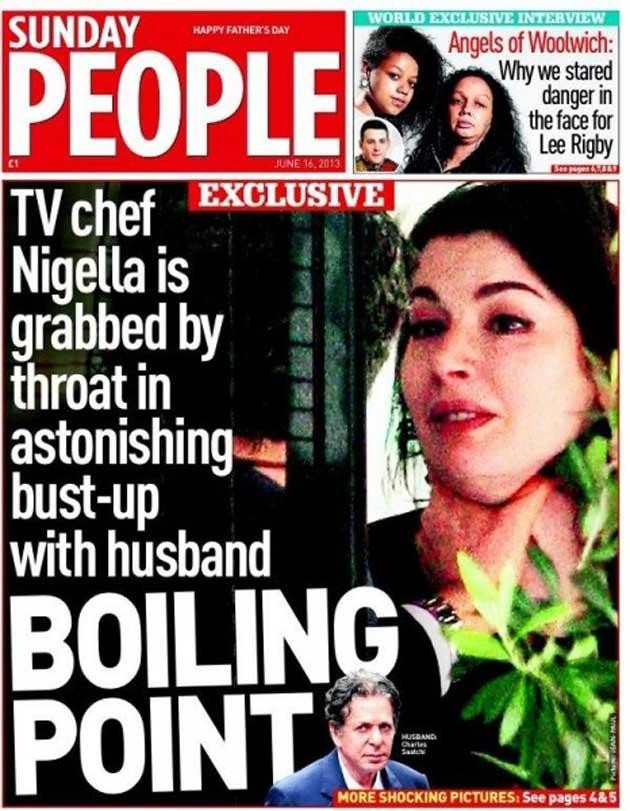 Saatchi filed for divorce from his wife after she failed to defend him in public following the publication of pictures which appeared to show him grabbing her by the throat outside a London restaurant.
"I am sorry to announce that Nigella Lawson and I are getting divorced. This is heartbreaking for both of us as our love was very deep, but in the last year, we have become estranged and drifted apart," Saatchi told The Mail.
"I feel that I have clearly been a disappointment to Nigella during the last year or so, and I am disappointed that she was advised to make no public comment to explain that I abhor violence of any kind against women, and have never abused her physically in any way."
Saatchi has been widely criticised over the alleged choking incident. Shortly after the pictures were published, Lawson was pictured with her son Bruno leaving her marital home with a suitcase.