Two former personal aides to Nigella Lawson have been found not guilty of fraud in a trial in which the celebrity chef admitted to cocaine and cannabis use.
Sisters Elisabetta 41, and Francesca Grillo, 36, were accused of fraudulently spending £685,000 on credit cards belonging to Lawson and her ex-husband Charles Saatchi.
The pair, originally from Calabria in southern Italy, told the court Lawson had allowed them to spend the money in a bid to hide her drug use from her former husband.
During the trial at Isleworth Crown Court, the jury heard the sisters used the cards to purchase luxury goods. The younger sister, Francesca, was accused of spending £580,000 on herself, including expensive hotels in Paris and Venice and items from Chanel and Louis Vuitton.
The jury took nine hours to reject the claims that the purchases had not been authorised.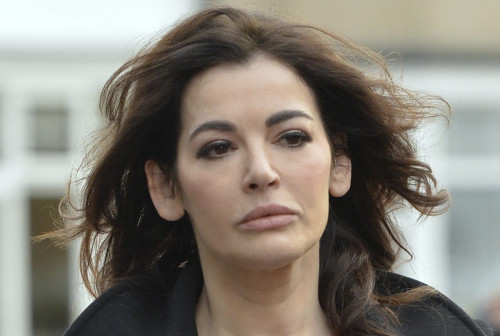 Richard Cannon, a lawyer for the Grillo sisters, said: "My clients are naturally relieved at the verdict of the jury. This has been a long hard fight, played out in the gaze of the world's media.
"Elisabetta and Francesca would like to thank their friends and relatives for their love and support. Additionally they'd like to thank those members of the public who've expressed their best wishes. Finally they have asked me to thank their legal team for all their hard work."
Both sisters, of Kensington Gardens Square in Bayswater, west London, each denied a single count of committing fraud by using a company credit card for personal gain between 1 January 2008 and 31 December 2012.
Team Nigella
It can now be revealed that the trial nearly fell apart following comments made by prime minister David Cameron.
While the case was still active, Cameron said in an interview for Spectator magazine that he was "Team Nigella" and that he was a "massive fan" of the chef.
The judge told the jurors to ignore the "unprecedented" backing for Lawson and decided to continue with the case.
When asked about his opinion on the not guilty verdict of the Grillos, Cameron replied: "I've probably said enough about this, so I'll take the 5th."
Metropolitan Police confirmed it will not investigate Lawson's cocaine use allegations but will review the decision if new evidence comes to light.