Prince William 'enraged' with Prince Harry over claims in 'Spare': expert
The Duke of Sussex shared that his brother physically attacked him during an argument about Meghan Markle in 2019.
A royal expert claimed that Prince Harry has lost any chance of mending his rift with Prince William following the release of his memoir "Spare."
Among members of the royal family, the Prince of Wales is reportedly the "most upset" by his brother's claims in the book. The Duke of Sussex allegedly painted his sibling as a "hothead and unsympathetic."
The dad-of-three was reportedly taken aback by his brother's revelations, especially the part wherein he recounted their heated argument over Meghan Markle in 2019. Prince Harry said it led to Prince William pushing him so hard that he fell on the dog bowl and it shattered under his weight. The impact left him with bruises and scrapes.
Royal expert Richard Fitzwilliams told Fox News Digital, "It was reported that William was enraged by behavior that indicated the Sussexes had become totally untrustworthy. Anything said to them might find its way into the media."
He claimed that Prince William is now "skeptical of the benefits of inviting" Prince Harry and Meghan Markle to King Charles III's coronation. But he also pointed out that not having them at the ceremony "would draw added attention to their status as royal pariahs. Despite their atrocious popularity levels in the polls in Britain, a majority feel they should attend."
Fellow expert Hilary Fordwich added that Prince Harry's commentary about his brother and sister-in-law Kate Middleton in "Spare" is the final straw. She said Prince William is known to be fiercely protective of his family. The duke talking about his wife in his memoir in a negative light reportedly puts a reconciliation between the siblings up in the air.
Prince Harry admitted in his interview with ITV's Tom Bradby that he wants his father and brother back. But said that "they have shown absolutely no willingness to reconcile." He also shared that he is not on speaking terms with both of them even prior to the release of "Spare" on Jan. 10. The Duke of Sussex also shared his doubts that he will be invited to King Charles III's coronation saying that "the ball is in their court."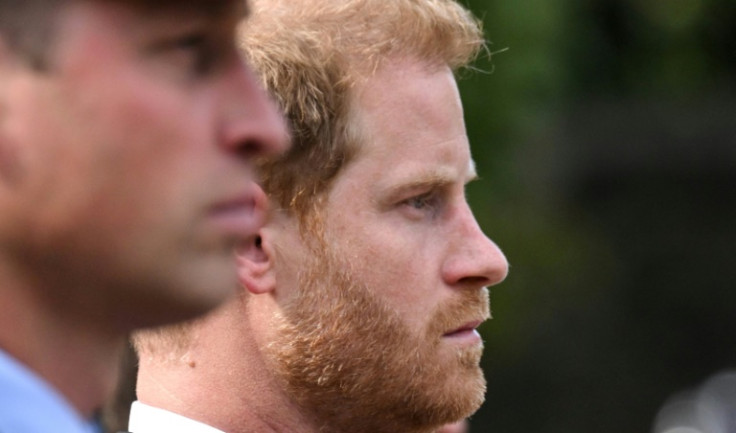 © Copyright IBTimes 2023. All rights reserved.