The Nigerian and US governments have announced they will ramp up cooperation to seek a peaceful resolution to the ongoing crisis in Nigeria's oil-rich Niger Delta area. The declaration followed a meeting between American National Security Adviser (NSA) Susan Rice and her Nigerian counterpart major-general Babagana Monguno, at the White House in Washington DC.
The Niger Delta has been rocked by attacks on oil and gas pipelines at the hands of militants who demand greater shares of oil revenues and blame the government for a perceived disenfranchisement of communities across the impoverished area.
The news came as the Nigerian police announced they had freed 14 Nigerian oil workers kidnapped by militants in the restive area earlier in September.
Gunmen had abducted the workers, employed by the Nigerian oil company Nestoil, in the towns of Omoku and Elele, near Port Harcourt, capital of Rivers state.
"We secured their release in batches. Five were released yesterday while seven were released in the early hours of today," Nnamdi Omoni, spokesman for police in Rivers state, was quoted by Reuters as saying on Sunday (18 September).
"As a result of our pressure on the kidnappers our men had a shootout with them but none of the kidnappers was killed or arrested. No ransom was paid."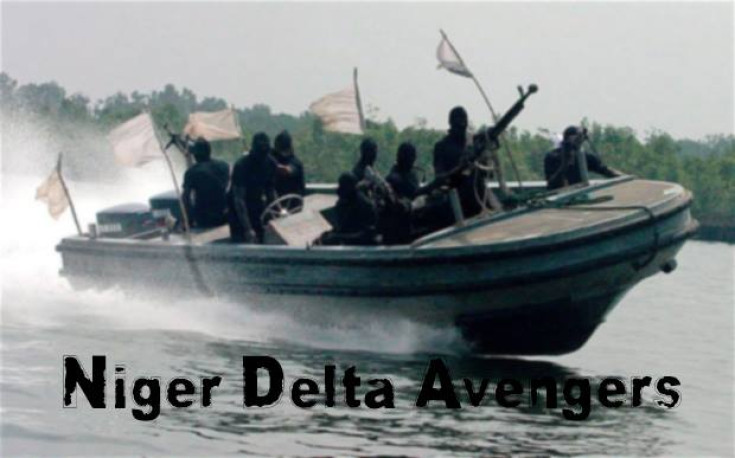 Earlier this year, the Nigerian government deployed security forces in the Delta as attacks blamed on the Niger Delta Avengers (NDA), the latest group to attack Nigeria due to perceived marginalisation in the area, have brought the country's oil production to a 30-year low.
The NDA does not attack people directly, but targets oil and gas facilities across the area. However, security analysts have warned that a recent military operation launched against the NDA could spark retaliatory attacks against members of security forces and civilians.
Following repeated attacks that have undermined the Nigerian economy, Africa's largest oil producer, the government claimed it had entered into negotiations with the NDA, something the militants denied.
Shortly after President Muhammadu Buhari confirmed talks were taking place in July, the NDA accused him of spreading false claims and claimed responsibility for an attack at a gas pipeline in Akwa Ibom state.
The NDA has also denied claims that the federal government had reached a 30-day truce with militants. The group urged Buhari to visit the country's south-east to witness the scale of damage caused by years of oil spills.