The Nigerian government has often claimed that peace talks with militants in the Niger Delta are taking place, as the country's oil production has been nearly halved following a resurgence of violence in the oil-rich region.
However, the Niger Delta Avengers (NDA) militant group, which emerged at the beginning of the year and claimed responsibility for many of the recent attacks on oil and gas facilities, keeps denying claims that negotiations are ongoing.
Shortly after President Muhammadu Buhari confirmed talks were taking place in July, the NDA accused him of spreading false claims and claimed responsibility for an attack at a gas pipeline in Akwa Ibom state.
The NDA, the latest militant group to wage war against Nigeria due to perceived marginalisation in the Delta, has also denied claims that the federal government had reached a 30-day truce with militants. The group also urged Buhari to visit the country's south-east to witness the scale of damage caused by years of oil spills.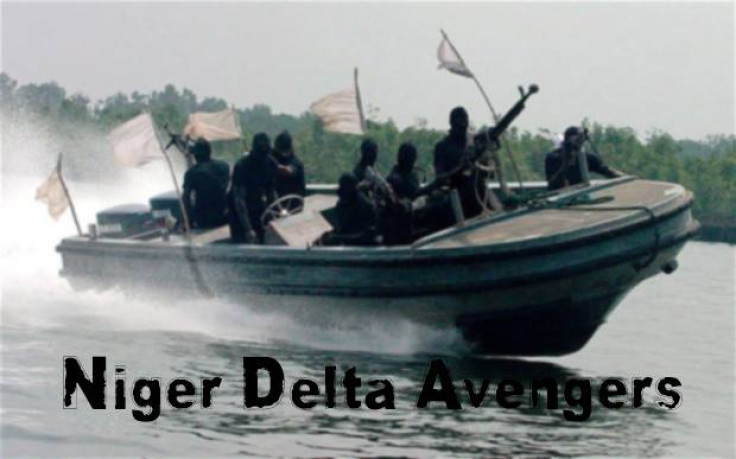 Fractures within NDA
Among other things, NDA is calling for the release of pro-Biafran leader Nnamdi Kanu and former securiy aide Sambo Dasuki, a greater share of oil revenues and the cessation of activities by foreign oil corporations in the Delta.
However, some analysts believe that fractures within NDA prompt different factions to make their own demands and pursue their interests.
Intelligence consultant David Otto believes that NDA factions and groups claiming to be the original NDA "frustrate the government" if they feel their demands are not being met.
"The reason for continuous denial by NDA is due to personal interest by various groups and individuals above the interest of the affected region. In such situations, affected state leaders do not only know who to speak to, but they equally find it hard to trust [that] granting demands to a particular group will not lead to floodgates," he told IBTimes UK.
"It is easy for the government to say they are prepared for a dialogue, but groups like NDA will be looking out for dialogue structures and real commitment from the government," Otto continued. "Without these elements in place - this claims of talks and counter claims will continue to make headlines - while the crisis will continue to deepen to a level that will be unsustainable."
---
Nigeria up close: Check out our Flipboard magazine
---