Nigeria's joint offensive against militants from the Niger Delta could spark retaliatory attacks on civilians, a security analyst has told IBTimes UK. Reports claimed at least 100 militants were killed during raids at the weekend, months after repeated attacks on oil pipelines brought the country's oil production to a 30-year low.
"The primary target of the militants have been on pipeline oil installations, but the offensive could see militants widen their target to include the army and other security architecture.Then the civilian population will likely suffer as a result if attacks and counter attacks become indiscriminate," David Otto, CEO of global security provider TGS Intelligence Consultants, said.
"This is a case of action/reaction/action. The government must avoid escalating the crisis in the South beyond repairs," he continued. "The existing Boko Haram instability in the North East, Shiite crisis in North west, farmers/herdsmen conflict in Middle Belt region and Biafra secession crisis in South East means the government resources could be overstretched if it continues to pursue a military solution in Niger Delta."
At the end of July, the army, air force and navy carried out raids in Lagos and Ogun states where the country's intelligence said the militants were hiding while planning attacks in the oil-rich Niger Delta, southern Nigeria.
The offensive started as attacks blamed on the Niger Delta Avengers (NDA) militants, the latest group to wage war against Nigeria due to perceived marginalisation in the Delta, vowed to bring the country's oil production down "to zero".
Latest estimates by the Nigerian National Petroleum Corporation (NNPC) suggested that oil production in Nigeria, Africa's biggest oil producer, had increased to 1.9m barrels from 1.4m barrels a day.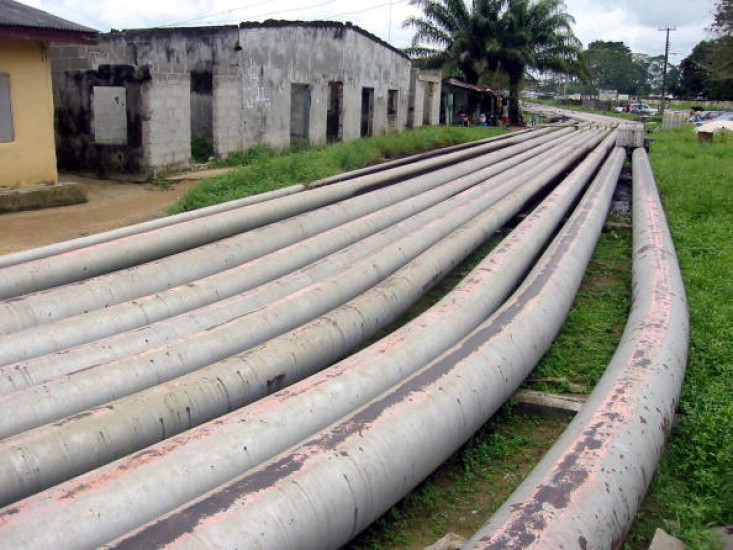 Army cannot tolerate threats
Rabe Abubakar, spokesperson for the army, told IBTimes UK the military was always on alert in case of retaliatory attacks. He also claimed the offensive – which will continue in other areas of the country – has already ensured that militants are no longer able to carry out "any strong attacks on troops or civilians".
"The offensive is part of a permanent operation aimed at curtailing activities by militants, oil thieves and criminals who cause havoc and kill innocents. No government should tolerate these kind of things," said Abubakar.
He was not able to confirm the death toll, but said the raids targeted "many" militants, with no collateral damage on civilians.
Abubakar then confirmed that a dialogue between the government and militants in the Niger Delta was ongoing − something the militants have denied.
"The dialogue is ongoing, but the military cannot just allow these threats to continue," he said. "We must work to protect innocent civilians. National security is a collective effort and community leaders, youths, everybody should ensure that their country maintains peace."
---
Nigeria up close: Check out our Flipboard magazine
---