Nigeria: Boko Haram Abduct 'At Least 25 Girls' Despite Ceasefire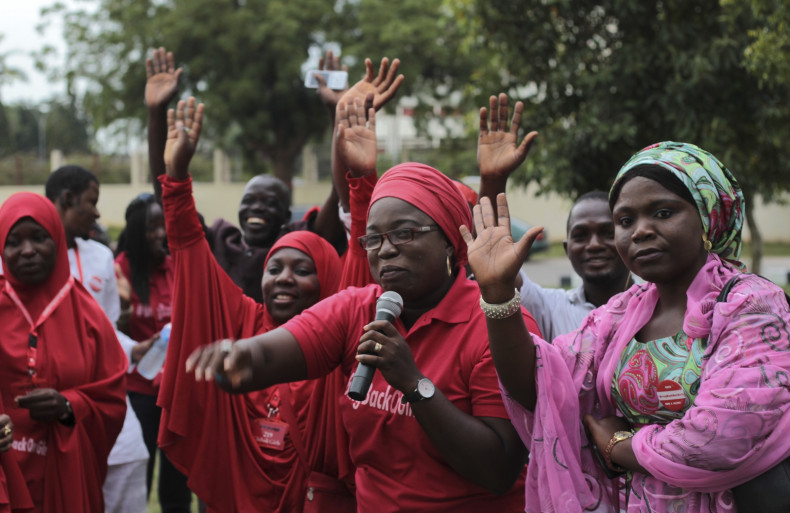 Suspected Boko Haram militants have kidnapped dozens of girls during an attack on two remote villages in north-eastern Nigeria, despite government reports of a temporary ceasefire with the Islamist group, local residents said.
Witnesses claimed at least 25 girls - all teenagers or in their early twenties - were rounded up by militants who stormed the villages of Waga Mangoro and Garta, in Adamawa state, and taken away.
Two local fathers, John Kwaghe and Dorathy Tizhe, told Reuters they respectively lost three and two daughters to the Islamist insurgents.
Nigerian authorities have not yet confirmed the incident.
In a separate incident, five people were killed and 12 wounded in a suspected Boko Haram bomb attack against a bus station in the northern Nigerian state of Bauchi.
"Five persons burned beyond recognition were certified dead, while 12 others sustained various degrees of injuries," Bauchi police spokesman Haruna Mohammed said.
No group has claimed responsibility for the bombing and the police have refused to comment on who may be behind it but suspicions are likely to fall on the Islamist terror group, which has continued to wage an insurgency in the country's northern regions.
Both attacks came after a government announcement that a truce has been agreed with Boko Haram, in order to secure the release of more than 200 schoolgirls kidnapped in April.
The group has not confirmed the deal and there are no reports of any progress being made towards their freedom.
Analysts say Boko Haram is so fragmented that one group could have agreed to the ceasefire while others have continued to conduct attacks.
Boko Haram - which means "Western education is forbidden" in the Hausa language - is fighting to turn Nigeria, whose people are almost equally divided between Christians in the south and Muslims in the north, into an Islamic state where Sharia law is applied.
Three north-eastern states - Yobe, Adamawa and Borno - have been placed under a state of emergency since May last year because of the group's insurgency.
According to Human Rights Watch, the militants have killed at least 2,053 people since the beginning of 2014 but researchers at the Johns Hopkins University School of International Studies estimate that 7,000 people have been killed in the 12 months between July 2013 and June this year.