Nigeria: Boko Haram Behead Seven Civilians in Borno State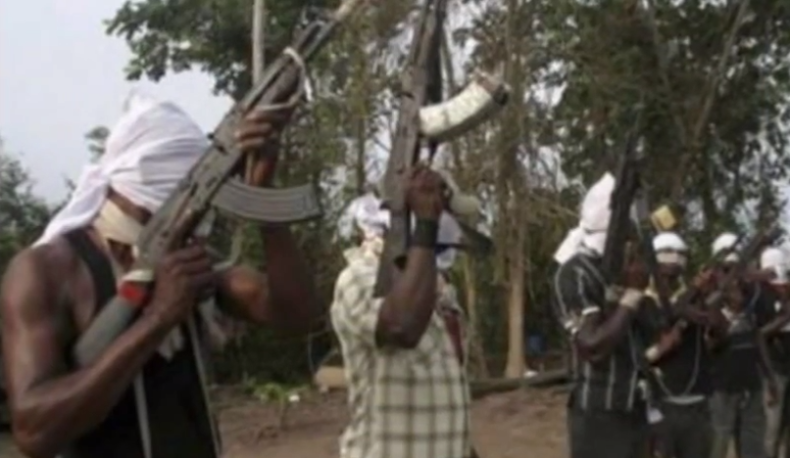 Radical Islamist group Boko Haram has beheaded seven civilians in the city of Ngambu in the northeastern state of Borno.
According to local resident Musa Abor, the terror group "slit their throats just the way people slaughter goats".
The Nigerian government is yet to identify the victims or comment on the brutal killing.
The group have previously sought to target security forces but are now focusing their attacks on civilian targets and religious locations.
Reverend Gideon Obasogie, the director of Catholic Social Communication of Maiduguri Diocese in Borno State, this week revealed that Boko Haram have torched 185 churches in the territory they have captured in the states of Borno and Adamawa.
In a statement, Obasogie said that Boko Haram's "ransacking and torching" of churches had forced priests to leave their homes for two months while displaced civilians were still unable to return to their towns and villages.
The South-East chairman of Nigeria's Northern Forum, Alhaji Musa Saidu, has pleaded with the group to put down their weapons in the country's northern regions.
"I want to use this session to ask the Boko Haram insurgents to reflect on Islam as a religion and understand its tenets. Islam is a peaceful religion devoid of violence. Islam abhors violence; I want them to note this and stop the present hostility in the North," he said.
Last month, experts from the Nigeria Security Network (NSN) warned that the terror group is plotting a major offensive on Maiduguri city in Borno State, in similar fashion to the Islamic State's capture of Mosul.
"Unless swift action is taken, Nigeria could be facing a rapid takeover of a large area of its territory reminiscent of Isis's lightning advances in Iraq," their report, entitled North-East Nigeria On The Brink, claimed.
"If Maiduguri falls, it will be a symbolic and strategic victory unparalleled so far in the conflict."
In April, the terror group – which wishes to expand its "caliphate" in north-eastern Nigeria – kidnapped more than 200 schoolgirls in the village of Chibok, bringing global attention to the West African nation's fight against terrorism.
Both states, plus Yobe State, have been placed under a state of emergency since May last year.
According to Human Rights Watch, the militants have killed at least 2,053 people since the beginning of 2014 but researchers at the John Hopkins University School of International Studies estimate that 7,000 people have been killed in the 12 months between July 2013 and June this year.