Nigeria Boko Haram: Terrorists could invade Lagos, says defence aide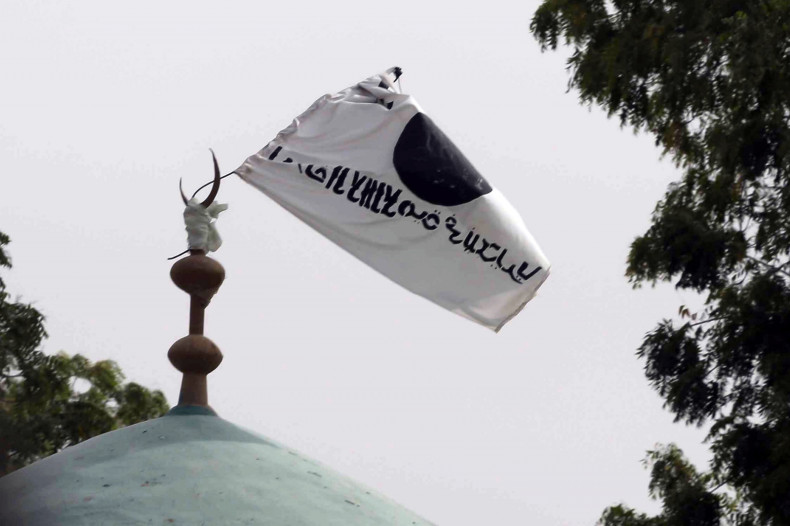 Claims that terror group Boko Haram was spreading beyond Nigeria's northeast should not be underestimated , Nigeria's defence spokesperson has said. Rabe Abubakar made the comment days after Nigeria's intelligence said at least 12 Boko Haram members had been arrested in Lagos, Nigeria's commercial capital, since July.
Boko Haram, the Islamist group fighting to overthrow Nigeria's leadership and establish an Islamic caliphate in the occupied territories, originated in Maiduguri, capital of the restive Borno state, in the north of the country. Sporadic attacks in central Nigeria have occurred in the past, but the group focusses its insurgency in Nigeria's northeast and neighbouring Cameroon, Chad and Niger.
"We have a wide network of intelligence in the country and whatever the security agency said regarding the issue of Boko Haram should not be underestimated," Abubakar told IBTimes UK. "It could be true, but those elements are not a threat to us and our citizens."
Who are Nigeria's Boko Haram terrorists?
Boko Haram (recently renamed Iswap) fights against Western influence in Nigeria and aims to impose its version of Sharia law on the country. The group declared an Islamic caliphate in Gwoza, along the Cameroon border, in August 2014.
Boko Haram has raided several cities in the north of the country in a bid to take control of more land.
Three states − Adamawa, Borno and Yobe − have been under a state of emergency since May 2013, due to Boko Haram's attacks.
The group has killed more than 2,600 people since the beginning of 2015.
In August, the Nigerian army announced a new task force – consisting of 8,700 troops from Nigeria, Niger, Chad, Cameroon and Benin – was ready to step up the fight against the terrorists. Meanwhile, unconfirmed reports that the group's leader Abubakar Shekau had been replaced started circulating after Shekau failed to appear in the group's latest propaganda videos, triggering speculation regarding his fate.
Abubakar said that the ongoing offensive against the terrorists was succeeding in weakening them.
"We know what they are doing and where they are going," he said. "The operation can and has been successful and they [insurgents] are weak. In fact, they are using soft targets to carry out attacks," he added, referring to the large amount of civilians, mainly women and children, kidnapped by the terrorists and forced to carry out suicide bomb attacks.
At least six people were killed and 41 injured in the latest of such attacks linked to the group. The blast occurred at a bus station in Yobe state capital Damaturu on 25 August, when a young girl detonated the explosive she was carrying after refusing to be searched by security guards at the entrance.