Boko Haram: Nigeria does not need foreign help to defeat terrorists says ex-president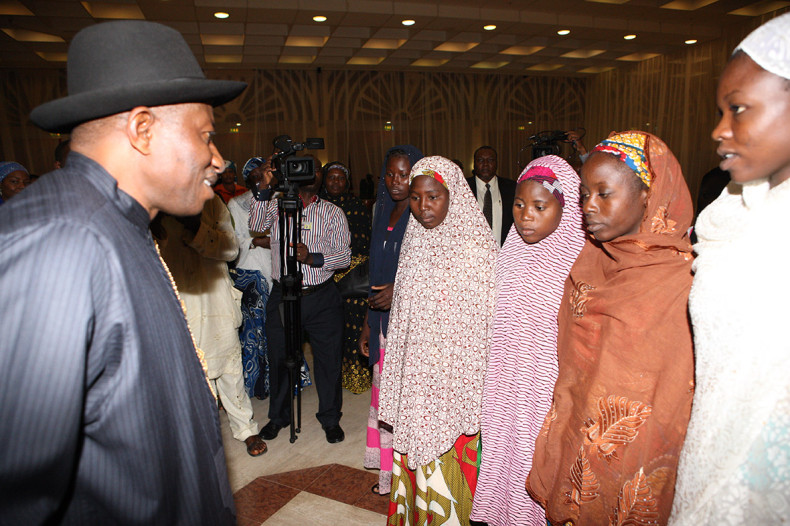 Former Nigerian president Goodluck Jonathan has told the UN that Nigeria does not need the help of an international force to fight terror group Boko Haram.
Jonathan, defeated in the March 2015 election by current leader Muhammadu Buhari, said the UN should instead focus on rebuilding destroyed areas and assisting people affected by the terrorists' insurgence.
He made the comments during a meeting with Special Representatives of the UN Secretary-General for West Africa and Central Africa who were visiting areas -- also in Chad and Cameroon- affected by the terrorists.
The comments follow a report by the UN Children's Fund (Unicef) which claims that 800,000 children have been displaced by the insurgents. Many of the children have been separated from their families and are subjected to abuse such as rape and forced marriage. Some of them are also being used by the terrorists as combatants and for suicide bomb missions.
Who is Boko Haram?
Boko Haram fights against Western influence in Nigeria and aims to impose its version of Sharia law in the country. The group declared an Islamic caliphate in Gwoza, along the Cameroon border, in August 2014.
Boko Haram has raided several cities in the north of the country in a bid to take control of more land.
Three states, Adamawa, Borno and Yobe, have been under a state of emergency since May 2013, due to Boko Haram's deadly attacks.
Amnesty International also warned that Boko Haram still abducts, tortures, rapes and kills thousands in northern Nigeria.
Jonathan held the meeting with UN representatives a few days after the world marked the first anniversary of the mass kidnapping of some 219 girls. Originally around 270 schoolgirls from Chibok, a village in Borno state, were abducted by the terrorists on 14 April. Shortly after, some 50 girls managed to escape but the rest are still missing amid reports they are being raped, forced to marry their abductors and used as suicide bombers.
The Nigerian military, currently aided by troops from Chad, Cameroon, Benin and Niger has managed to push the insurgents out from some areas they previously controlled. The army's offensive was launched a few weeks before Nigeria held a presidential election, which was postponed by the then president Jonathan in February amid security concerns.
Buhari vowed to defeat Boko Haram, which recently pledged allegiance to Islamic State (Isis) terror group. Buhari also promised his country would do everything to bring the Chibok girls home.