Nigeria: Five things to know about detained Biafran leader Nnamdi Kanu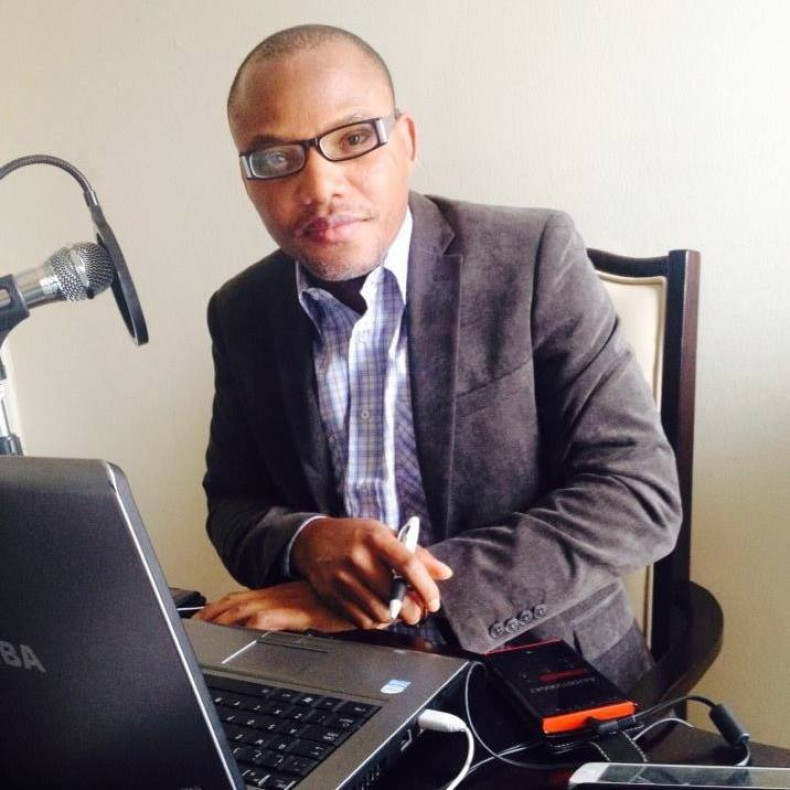 Nnamdi Kanu, the director of UK-based radio station Radio Biafra, was arrested while in Nigeria's capital city Lagos earlier in October. Kanu, who lives in the UK, is the leader of Indigenous People of Biafra (Ipob), which, together with other pro-Biafrans, call for the independence of territories that constituted the Biafran Republic, established in 1967 and re-annexed by Nigeria in 1970, following a civil war that claimed between one and three million lives.
Why was Kanu arrested?
Kanu was arrested on charges of criminal conspiracy, intimidation and belonging to an unlawful society. He pleaded not guilty to the charges. He has been criticised by some for using his speeches on the radio or during interviews to encourage a violent uprising against Nigeria to break away from the West African nation.
Where is Kanu now?
Kanu's whereabouts are unknown. He was arrested in Lagos and his location has never been disclosed since. He was supposed to attend a hearing at the Federal Court in Abuja on 18 November but did not show up, amid allegations the DSS had prevented him from going to court.
His wife and eight-year-old son, whose identity are not known to the public, live in the UK. The family have not released any statement since Kanu was arrested.
What is the DSS position on Kanu?
Shortly after Kanu was arrested, the DSS claimed he had been released on bail, however, his lawyer Vincent Obetta confirmed to IBTimes UK that he was still being held by the DSS. The same allegations were made by members of a leading NGO in Abuja and an intelligence source, who both spoke to IBTimes UK on condition of anonymity as they had not been authorised to publicly comment on the issue.
On 19 November, Obetta said a court order authorised the DSS to detain Kanu for 90 days to "conclude what they said was an investigation of terrorism and terrorism financing". Obetta also said he has filed contempt proceedings against the DSS.
IBTimes UK has repeatedly tried to contact the DSS in the past few days for a statement regarding Kanu but has had no response. A person who did not disclose his identity said on 18 November he could not comment nor provide a number for the appropriate department to contact. The person then said "call this number tomorrow" and hung up.
The DSS was contacted again on 19 November but a person, who did not disclose his identity, said the only way to obtain information was for an IBTimes UK reporter to go to the office in Abuja. The DSS has continued to withhold comments up to the time of publishing.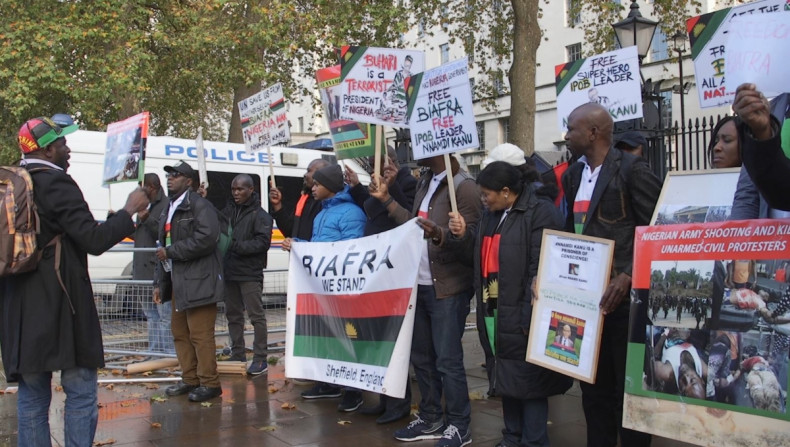 What do Kanu's followers say about him?
Little is known about Kanu's private life. Ipob members speaking to IBTimes UK have described Kanu as a "legend in the making" and "a very dangerous man". The leader was also described in an open letter to world leaders written in the aftermath of his arrest as "a law abiding leader who has disciplined indigenous people of Biafra to strictly abide by local and international law". His official Facebook page -- now been deleted -- was followed by more than 30,000 people. He has more than 16,000 followers on Twitter.
Why is Kanu a controversial figure?
In the midst of the Twitter storm following his alleged arrest, some people spoke out against Kanu, claiming he is "a fraudster" who uses the Biafra cause for his own interests. Some accused Radio Biafra of promoting hate speech.
In video interviews posted on YouTube, Kanu is heard saying things such as: "If they fail to give us Biafra, Somalia will look like a paradise," referring to the deadly insurgency carried out by Islamist outfit Al-Shabaab.
During the recording of a speech delivered on Radio Biafra, Kanu said: "The mission of Radio Biafra is very simple: To get Biafra, by every means necessary and possible, including war," and "Nigeria will be completely bombed to the ground. Be prepared for that".
Earlier in October, a woman claiming to be a former PR coordinator for Radio Biafra, Chioma Amaryllis, released an interview in which she claimed she left the radio station and moved back to Nigeria due to the "lies and misinformation".
She alleged: "Money was being collected and used for other things. I was not going to be part of a ploy that was going to exploit the ignorance of people."
Amaryllis, who claimed she had had a relationship with Kanu, criticised him for advocating an independent Biafran state from the UK instead of being on the ground.