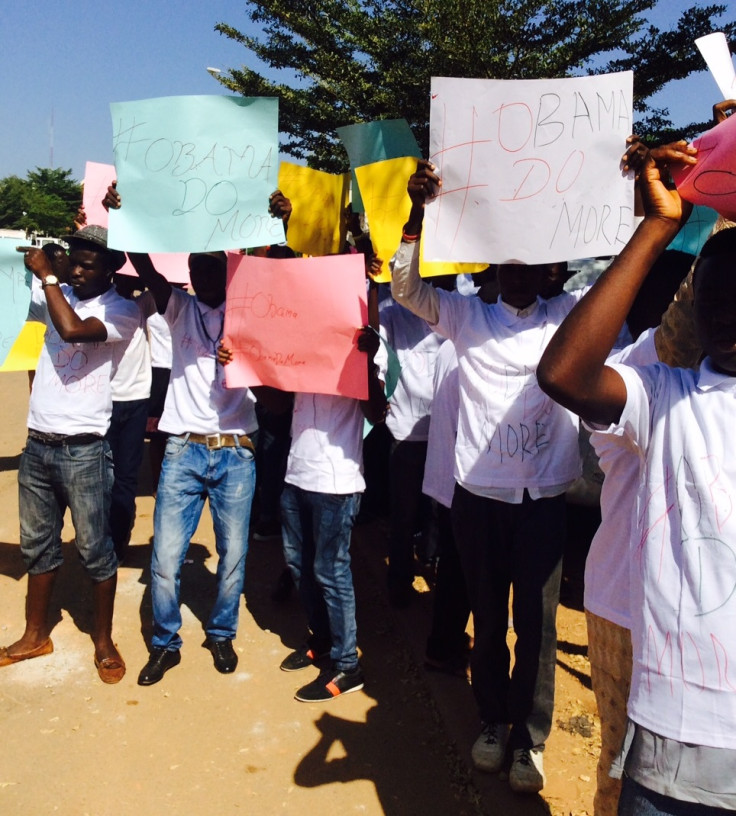 A group of Nigerians and Americans has criticised the US for ignoring the increasing tension in southeastern Nigeria. Demonstrators gathered outside the US embassy in Abuja this week to urge Barack Obama and the Nigerian government to strengthen democratic institutions in the West African nation and address the issue of pro-Biafran calls for independence.
The protest, organised by umbrella organisation 33 International, came as a wave of rallies by pro-Biafrans is rocking the country's south-east and south-south. Pro-Biafrans are calling for the independence of territories that constituted the Biafran Republic, established in 1967 and re-annexed to Nigeria in 1970, following a civil war that claimed between one and three million lives.
Supporters of the Biafra cause hold regular marches − which they call "evangelisation" − across several states in southern Nigeria, mainly inhabited by the Igbo ethnic group. Protests have intensified in the past few days in Nigeria and other states after Biafran leader Nnamdi Kanu was apprehended in Lagos in October.
Some Nigerians said they were concerned about the ongoing pro-Biafra protests while the Nigerian police told IBTimes UK that pro-Biafrans act in a violent manner during their rallies, which disrupt peace in the country.
Public relations officer for the police in Anambra state, Oleehkukyu Ali, also said the police have nothing against pro-Biafran groups as long as they behave in a peaceful way.
"Our country provides freedom of association, speech and movement," he said. "But groups have to behave peacefully. Police in Anambra are operating a very open policy and leaders of groups should engage with us and let us know what they are doing so we are aware of protests."
On the other side, pro-Biafrans claims they are holding peaceful demonstrations and blame the police for any violence that occurs. Police have denied these claims, but Amnesty International said in an exclusive report by IBTimes UK there was "credible evidence that pro-Biafran separatists in Nigeria are targeted by police".
Below are some extracts of a letter addressed to Obama that 33 International handed in at the US embassy;
---
Nigeria up close: Check out our Flipboard magazine
---