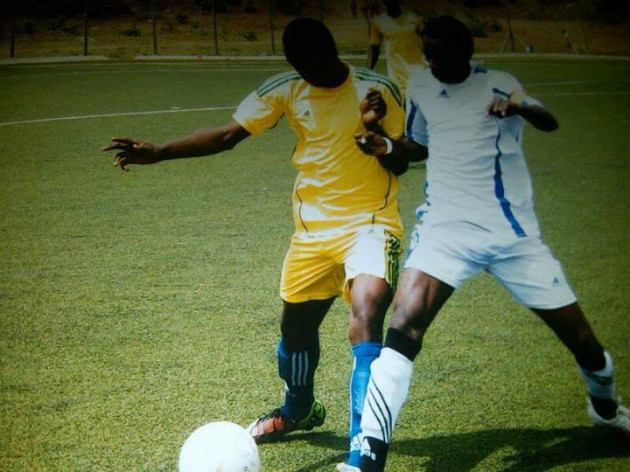 Four non-league football teams in Nigeria have sparked a national scandal over two games in which an incredible 146 goals were scored.
Interest in the case has been further fuelled by the fact that one of the minnow teams is menacingly named Police Machine FC.
Machine FC are under the spotlight for scoring an incredible 67 goals against Bubayaro - including 61 in just 45 second-half minutes, an average of a goal every 44 seconds.
Elsewhere Plateau United Feeders hammered 79 goals passed Akurba FC in an equally bizarre match.
The games were play-offs for promotion to the basement division of Nigeria's Nationwide League.
Unsurprisingly, it is suspected by officials there was something going on behind the scenes. A match-fixing probe is underway, and the two winning teams may be denied their chance of league football if found guilty.
Director of competitions at the National Football Federation, Dr Mohammed Sanusi, said: "The teams involved, their players and officials, match officials, coordinator and anyone found to have played some role in this despicable matter would be severely dealt with."
His words echoed those of Federation chairman Mike Umeh, who said: "It is unacceptable - a scandal of huge proportions. The teams are suspended indefinitely, pending further sanctions."