Nigeria's ministry of power, works and housing has warned that pipeline sabotages are causing Nigeria losses of gas and electricity amounting to $2.4m (£1.6m ; N 478bn) daily. The ministry made the remarks after the state-run Nigerian National Petroleum Corporation (NNPC) closed two oil refineries on Wednesday 20 January following attacks on pipelines that affected crude oil supply.
The company explained the refineries – one in Port Harcourt and the other in Kaduna – were closed following assaults at the Bonny-Okrika and Escravos-Warri crude supply lines, in the Niger Delta area. "Before the closure, the Port Harcourt Refinery was recording a daily PMS yield of over 4.1 million litres while Kaduna Refinery was posting a daily petrol production of about 1.3 million litres," NNPC said in a statement.
"In response to the unexpected setback, we have activated comprehensive remedial measures to sustain the prevailing stability in the supply and distribution of petroleum products across the country."
No one has claimed responsibility for the attacks. Nigeria Delta militant groups, often involved in past attacks on pipelines, denied they were behind the acts of vandalism.
Pipeline attacks frequent as fuel crisis deepens
Nigeria is Africa's biggest oil producer and attacks on pipelines are common in the country, as militant groups steal crude oil and sell it other countries.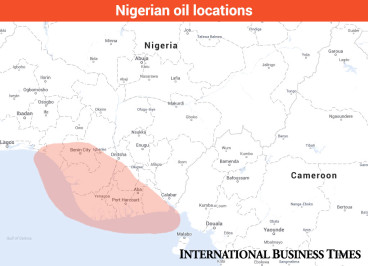 The country's lack of refineries – at present there are four in total – means the nation has to export about 90% of its crude oil and import petroleum products, including fuel.
The country then sells fuel to Nigerians at subsidised prices and reimburses the difference to importers. This practice has been condemned by many, with some arguing it could save the government billions of naira every year, which could be invested into public services. Others have pointed out oil destined for Nigeria is sold to other countries at higher prices.
Only three out of the four refineries resumed production in July 2015 after months of inactivity. Now that two have been closed, only one refinery is operative, meaning that the country will have to import more petroleum products.
It is also feared that the closure of the refineries coupled with pipeline sabotages will further exacerbate an ongoing fuel shortage, which already worsened after some foreign suppliers blacklisted Nigeria due to difficulties to process foreign exchange transactions.
Nigeria up close: Check out our Flipboard magazine