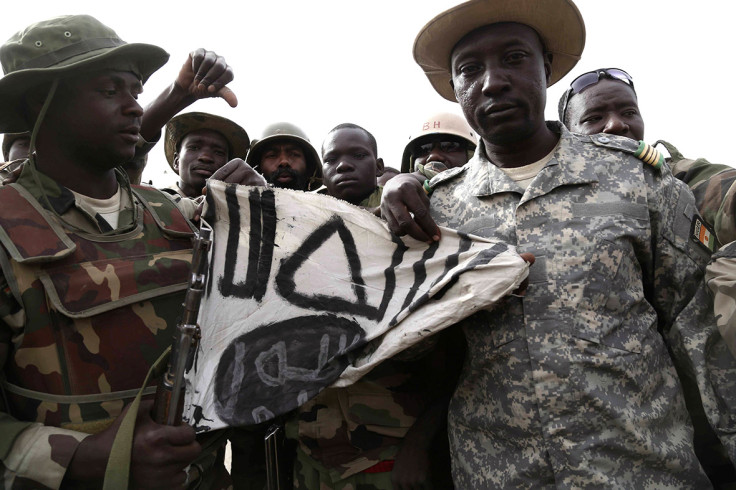 Nigerian terror group Boko Haram may be funded with money originating from crude oil thefts. This has prompted President Muhammadu Buhari to launch an investigation with the help of the international community. The comment was made by US congressman Darrell Issa during a meeting in the capital Abuja with the Bring Back Our Girls group, which advocates for the release of some 219 Nigerian girls kidnapped by the terrorists in the restive Borno state in April 2014.
The US government recently pledged more support to Nigeria in its fight against terrorism and corruption. The country also announced it is considering lifting a ban on arms sales to Nigeria after Buhari warned the restriction helps Boko Haram's insurgency.
A few days after a meeting between Buhari and US President Barack Obama, in a bid to reinforce relations that had deteriorated during Nigeria's previous administration, the US provided the African country with a list of names of alleged oil thieves.
As part of an anti-corruption campaign Buhari undertook after gaining office in May, he banned 113 vessels from lifting crude oil from some 27 Nigerian ports amid suspicions the vessels had been implicated in illicit activities. He also replaced the whole board of state-run oil company Nigerian National Petroleum Corporation (NNPC) .
Government spokesperson Mike Omeri told IBTimes UK: "Obviously, Boko Haram has multiple primary and secondary sources of funding. These should not be subject of speculation since there are ongoing active investigations towards verifying the real sources and possible culprits aiding or abetting this heinous crime against the Nigerian state and its people.
"The government is determined to treat the sore and cause of it. President Buhari is pursuing diplomatic, military and legislative engagements to achieve the aims of his commitment in the fight against terror, by unravelling complications and circumstances that festered the escalation of insurgent behaviour in the country which is [being] curtailed at the moment."
Boko Haram has killed thousands of people since its insurgence became violent in 2009. The group carries out deadly attacks against civilians, military and politicians in northern Nigeria and neighbouring countries.
The violent insurgence has prompted Nigeria, Niger, Benin, Cameroon and Chad to join forces in a regional offensive aimed at tackling violence. The Nigerian army recently announced a new task force comprising troops from the five nations is ready to take over the ongoing fight against the terrorists. The 8,700-strong force is expected to be more efficient than the current offensive. Buhari has named Major General Iliya Abbah as the head of it.