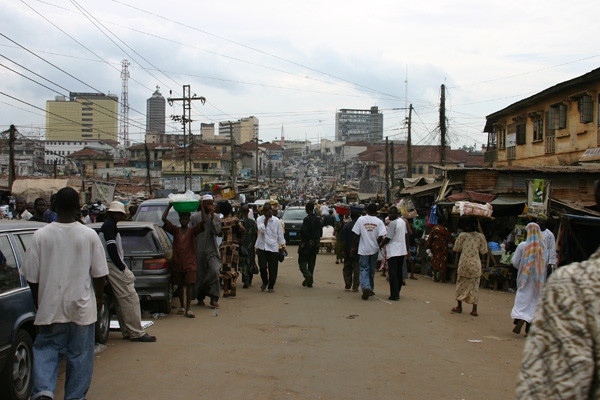 A Nigerian man has been detained by police after being caught with three severed human tongues and a stash of women's underwear.
He was caught in the Soka area of Ibadan, dubbed as 'Horror Forest' after scores of mutilated body parts and decomposed bodies were discovered in the last few days.
The man was arrested and taken to the Oluyole police station. The man, who was attacked by an angry mob, was said to be suffering from mental illness.
The authorities seized scores of women's bra, underwear and other clothes in various sizes from the man.
In the vicinity, another man was also arrested by the police for reportedly possessing a booklet containing a list of human parts and their costs.
The police said they are waiting for confirmation from forensics to determine whether or not the seized parts were human organs.
Earlier, mutilated and decomposed corpses were discovered in Soko area of the southwestern town of Ibadan, and authorities suspected the dead people were victims of kidnap or ritual sacrifice.
Police commissioner Mohamed Indabawa told Anadolu Agency: "Our men have taken over the entire forest for an immediate probe into the horrific discovery. Arrests have been made, including five policeman and security guards nearby, because the public is interested in the matter."
Forensic experts are investigating the area, which has been cordoned off.
"Several decomposing human bodies, butchered human parts, and at least ten people found in inhuman conditions were found in uncompleted buildings located in the forest. There is also a cave suspected of harbouring criminals. I can assure you, we'll go the roots of this," said Indabawa.
Earlier, a Nigerian restaurant was busted after it was revealed it served human organs.