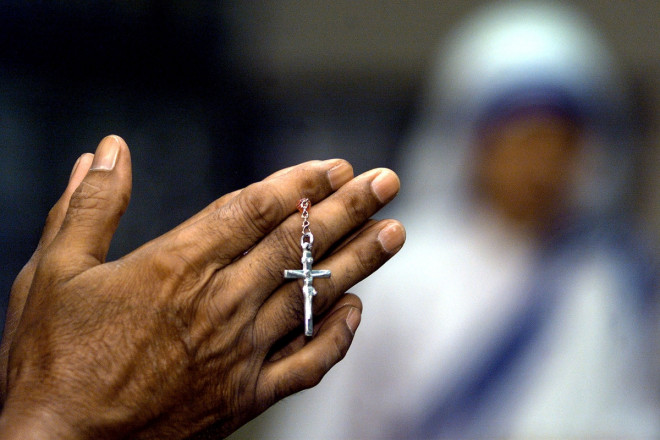 A Nigerian pastor has been arrested for using his finger to check the virginity status of a believer inside the church on Sunday gatherings.
Adekunle Kayode, 34, has been detained by the Ogun Police Command following a complaint from the victim's father.
Kayode is said to have abused his 20-year-old victim on several occasions, telling her he was testing her virginity.
The victim, whose name has been withheld, has said the alleged perpetrator had molested her several times, even during her menstrual period.
Muyiwa Adejobi, a spokesperson for the Police Public Relations Officer (PPRO) said in a statement: "There was also a drama when the victim received 'holy spirit' which propelled her to reveal the misdeeds of the pastor who has indulged in this ungodly act for years."
"She also accused Kayode of 'fingering' her several times even while she was on her monthly periods. She alleged that last Sunday, the pastor fingered her again to confirm her virginity while she was in the church for a programme."
"The Ogun State Commissioner of Police, Mr. Ikemefuna Okoye, has directed that the matter be transferred to the State Criminal Investigation Department for further investigation."
The incident took place in the 'Jesus Is the Way Evangelistic Ministry', where Kayode is in charge.
Another suspect named Onatade Oluwasegun, 23, has also been arrested for conspiring with the pastor to rape the victim presumably for ritual purposes.
Some charms have also been recovered by the authorities from the church.
The police said: "The father of the victim alleged that the duo were fond of dipping their fingers in the victim's private part even when she was menstruating for reasons best known to them. The victim has also claimed that Oluwasegun used a charm while attempting to rape her as directed by the pastor possibly for a ritual but she miraculously escaped."