Nigerian Girls Mass Abduction: US, UK, France and China Offer Help in Search For Missing Girls
US to send FBI agents to join search for missing Nigerian schoolgirls, while UK's SAS will provide intelligence support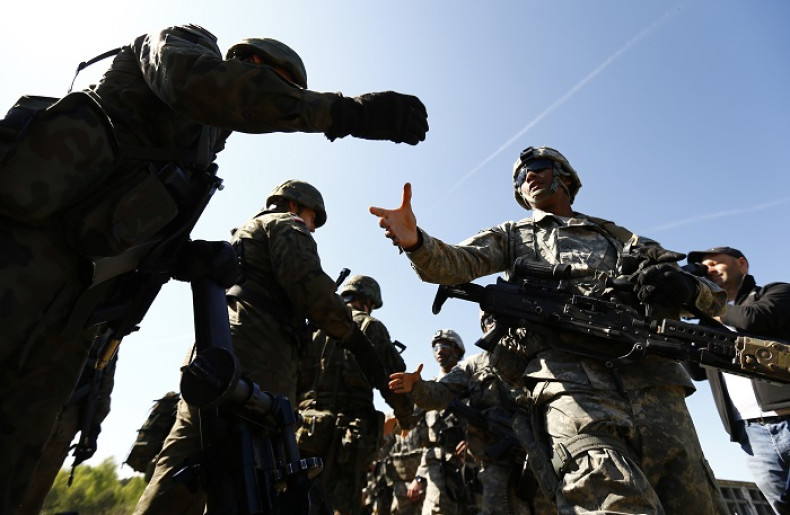 The US, Britain, France and China have offered to help with the search to find over 200 schoolgirls abducted in Nigeria by Islamist terrorist group Boko Haram.
Six US military advisers arrived in Nigeria on Friday to assist in the hunt, bringing the total number of US military personnel in Nigeria to 18, with nine additional military personnel expected to arrive in Nigeria by Saturday, according to NBC News.
A law enforcement source told Sky News that FBI agents, likely to be from the New York FBI office, the main counter terrorism operations unit, will also join the US team searching for the missing schoolgirls.
US state department spokeswoman Jen Psaki said the offer of assistance had been welcomed by Nigerian President Goodluck Jonathan.
Meanwhile, a specialist team from London arrived in Nigeria on Friday to help co-ordinate the hunt, with Special Forces on standby. Special Air Service (SAS) "electronic teams" will attempt to intercept voice communications across large areas of the Nigerian jungle alongside Nigerian officers.
Following requests from SAS officers stationed in Nigeria, UK ministers are reportedly reviewing the possibility of deploying a Sentinel surveillance aircraft which would operate out of the French military base at N'Djamena in Chad.
Former UK Prime Minister Gordon Brown, the UN's special envoy for global education, confirmed that air and satellite surveillance will be extended beyond Nigeria to neighbouring Cameroon and Niger, as well as Chad. China also promised to provide any intelligence gathered by its satellite network.
UK leader David Cameron told BBC Radio 5 Live: "This is an extremely difficult situation. These girls have been kidnapped and taken into a jungle area three times the size of Wales.
"It is an incredibly difficult thing grappling with these extremist Islamist groups that are prepared to go to any lengths and do appalling things."
Bring Back Our Girls
Al-Qaida-linked militant group Boko Haram kidnapped at least 276 girls from their school in the north-eastern Nigerian village of Chibok on 14 April. Nigerian police said 53 victims managed to escape but at least 223 are still missing. US intelligence sources believe the girls have been split up into smaller groups.
On Monday, Boko Haram's leader Abubakar Shekau released a video threatening to sell the schoolgirls, saying they should not have been in school in the first place.
The abduction has sparked international outrage and a petition to find the girls has made the hashtag "BringBackOurGirls" go viral on Twitter. Created by Nigerian lawyer Ibrahim Musa Abdullahi, the hashtag has been retweeted nearly two million times. US First Lady Michelle Obama and activist Malala Yousafzai have become the latest high-profile names to lend support to the cause.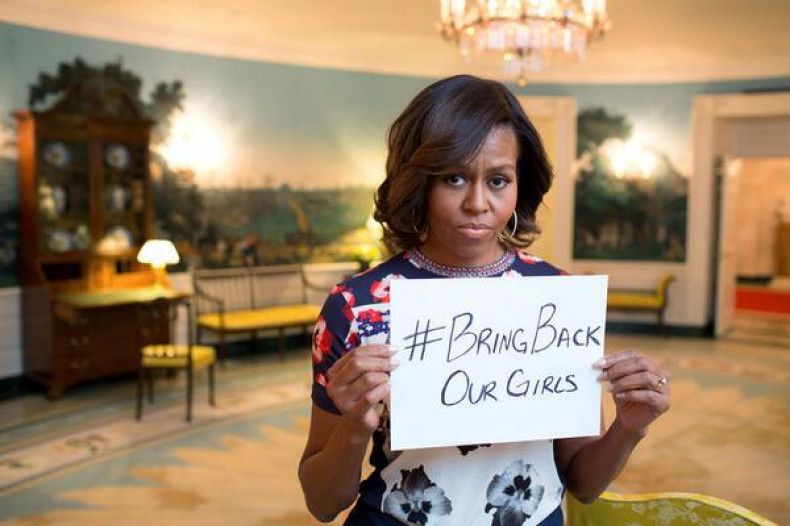 Protesters demonstrated at Nigeria's parliament in the capital city Abuja on 30 April and another mass rally took place outside the Nigerian Defence Headquarters in Abuja on 6 May.
Protests also took place in London, New York and Los Angeles, with further demonstrations planned in South Africa, Jamaica and Switzerland.
Nigeria's President Jonathan has been heavily criticised for the government's sluggish response to the abduction. It took more than two weeks before Jonathan publicly addressed the issue and the state department caused uproar when it mistakenly suggested that the military had freed the missing girls, before later admitting that it had no knowledge of the whereabouts of the schoolchildren.
The president's wife Patience provoked further anger when she ordered the arrest of two protest leaders, accusing them of belonging to Boko Haram and of fabricating the abductions in a bid to discredit the government.