Sportswear maker Nike has published reported a better-than-expected profit for the eighth quarter in a row.
It reported a 24% increase in profit from selling more high end shoes and clothes, saying net income rose to $865m (£550m) in the three months to the end of May 2015, an increase from $698m a year earlier.
The US giant put the growth down to selling more high-margin shoes and clothing at higher prices. It also posted a surprise increase in "futures orders".
Nike's orders for futures orders delivery, from June to November, rose 13% on a fixed currency basis.
Analysts were expecting futures orders growth to slow to 10.4% down from 11% at the end of the third quarter, according to Consensus Metrix.
"Extremely impressive across the board," Edward Jones analyst Brian Yarbrough told Reuters. "It's almost mind-boggling how a company this big can post numbers this impressive year in and year out."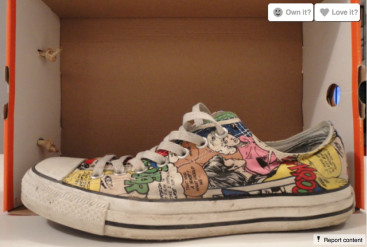 Yarbrough attributed Nike's growth to trendy products and a lack of strong competition.
Higher-margin Jordan, LeBron and Kobe basketball shoe brands are the company's fastest growing footwear business in the US. Its Converse brand also saw rising sales.
President and chief executive Mark Park described the past year overall as "outstanding".
He added: "Our consistent growth is fueled by our connection to the consumer and our ability to deliver innovation at an unprecedented pace and scale. At no time in our history has the growth potential been greater for Nike."
The company's shares were up 2.3% at $107.63 in after-hours trading on Wall Street.