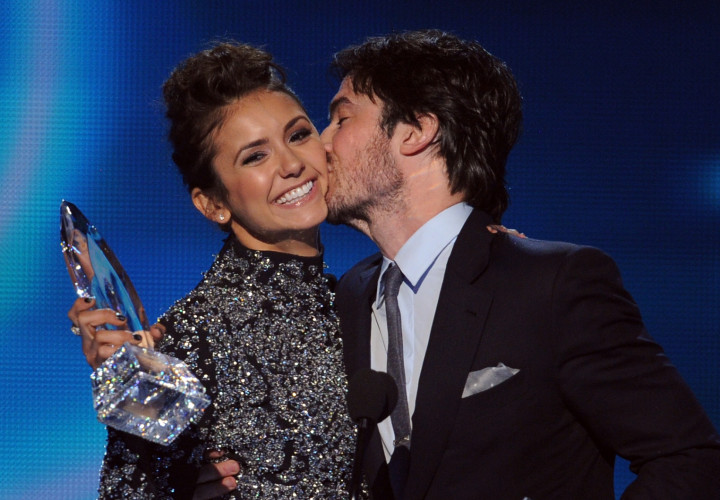 Ian Somerhalder and Nina Dobrev's personal relationship is taking a toll on The Vampire Diaries show according to reports, with the show rumoured to be ending after its sixth season.
Is the estranged couple's difference the reason behind the show ending?
Somerhalder plays Damon Salvatore and Dobrev is his love interest Elena Gilbert in the hit CW series, and their sizzling on-screen chemistry is adored by fans.
The two stars began dating after working on the show, but called it quits in 2013.
The couple remained good friends and had put on a united front in public functions, until Somerhalder began dating Twilight actress Nikki Reed.
According to Breathcast, the former couple now hate working together, and the tension on set is getting to everyone.
Reports have been flying that Dobrev and Somerhalder are no longer on speaking terms, with the situation made worse by Reed moving in with the Lost star.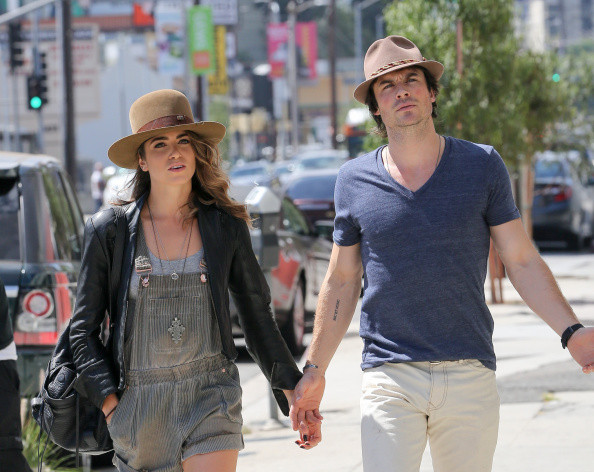 Celeb Dirty Laundry stated that Somerhalder has been bringing Reed to The Vampire Diaries set which has put ex-girlfriend Dobrev in a very uncomfortable situation. A previous scoop from the same site claimed that Reed and Dobrev were often seen "pretending to be BFFs while secretly muttering curse words at each other."
Previously, Somerhalder hinted that the show could end after its upcoming sixth season.
"It very well could be our last [season]," the actor said. "I think now that there's finality to it, everyone's really realising that this is a very important time in our lives. We created some very cool storytelling," he told the Digital Spy.
Do you think Somerhalder and Dobrev's breakup will end The Vampire Diaries?
Let us know in the comment section.