The Vampire diaries/The Originals crossover will see Elena (Nina Dobrev) as original Doppelganger Tatia, in New Orleans with the Mikaelson family.
Creator Julie Plec told Eonline: "There's a lot of people that could cross over, and when we plan our crossovers, we like to think of the most clever way to integrate The Vampire Diaries mythology into The Originals mythology.
"There was a character's name introduced a long time ago in season three in association with Klaus [Joseph Morgan] and Elijah [Daniel Gillies] and how they became vampires and a girl that they both loved a long time ago who was the original doppelgänger, Tatia. So Nina Dobrev will be visiting The Originals for a nice little storyline in our fifth episode which airs November 3," she added.
Plec teased that Tatia's presence will bring out the "falling in love with the same woman" side in the Originals brothers. Another Klaus- Elijah fight scene?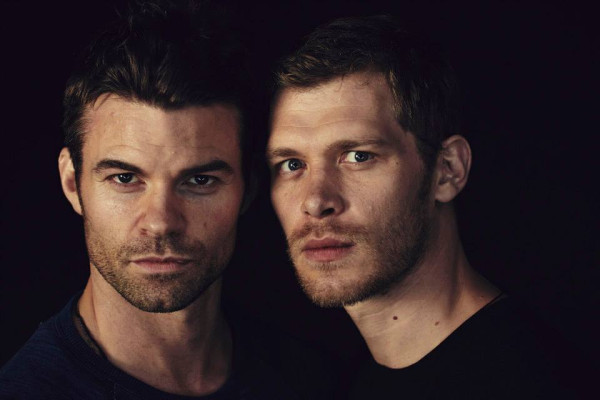 She said: "What we remember from The Vampire Diaries, for those who watch both shows, is that [Klaus and Elijah] both loved her, so it's a little bit of history repeating itself like with Stefan [Paul Wesley] and Damon [Ian Somerhalder].
"And then Esther [Alice Evans], their mother, killed her so that she could make Klaus not a hybrid. There's lots of secrets and scandal and romance and terrible tragedy attached to her character. We'll get to go back into the past to see how that all played out."
Also, Originals season 1 ended with both Esther and Mikael getting back in New Orleans, thanks to the other side falling on The Vampire Diaries. Creator Plec said: "When we decided to get rid of the other side on The Vampire Diaries we knew this was our only shot.
"Both the shows can slowly build towards an epic, two-hour season finale event that has both casts fighting the same evil, disaster, whatever that has been growing throughout their respective seasons, which is the "other side falling apart.""
The Vampire Diaries season six premieres Thursday, 2 October, at 8 pm and The Originals season two premieres Monday, 6 October, at 8 pm on the CW.