Nine UK bloggers on Bangladeshi militant group's new hit list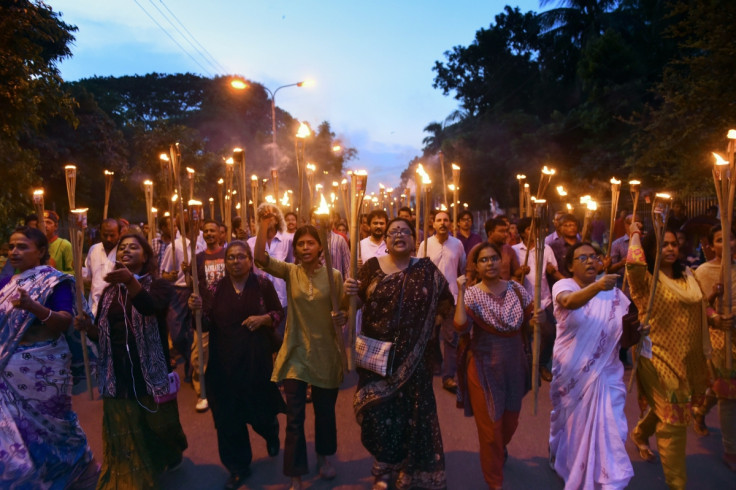 Nine bloggers in the UK are among the writers and activists on a new hit list allegedly circulated by Bangladeshi Islamist militant group Ansarullah Bangla Team (ABT). The group has been blamed for murdering four bloggers and activists critical of extremist Islam in the past 18 months.
Along with the nine bloggers based in the UK, also on the list are seven in Germany, two in the US, one in Canada and one in Sweden, a blogger on the list confirmed to IBTimes UK. Some are Bangladeshi citizens, while others hold dual nationality or are citizens of western nations.
UK based blogger Arif Rahman said that although there are doubts among those targeted that the list is the work of ABT, its purpose is to inspire lone wolf terror attacks in the West.
The list calls for the Bangladeshi government to strip those named of their citizenship. "Cancel the Bangladeshi citizenship of enemies of Islam and [Muslim religious] education, atheists, apostates, unbelievers, anti-Islamic ... bloggers, agents of India ... otherwise they will be killed wherever they can be found in the Almighty's world," said the statement, reports the Guardian.
The list is among the first targeting bloggers and activists overseas.
Rahman said he had approached police after the list was published, and had been told to take safety precautions.
Police have charged Touhidur Rahman, 58, a British citizen of Bangladeshi origin and four others following the murder of 27-yeat-old blogger Washiqur Rahman, in Dhaka in March.
His death followed that of Bangladeshi-born US science writer, atheist and blog moderator Avijit Roy in February. Roy's US based wife is among the new names on the new list.
ABT is believed by officials to be affiliated with Ansar ul-Islam, an al Qaeda affiliated southern Asian group which emerged last year.
© Copyright IBTimes 2023. All rights reserved.