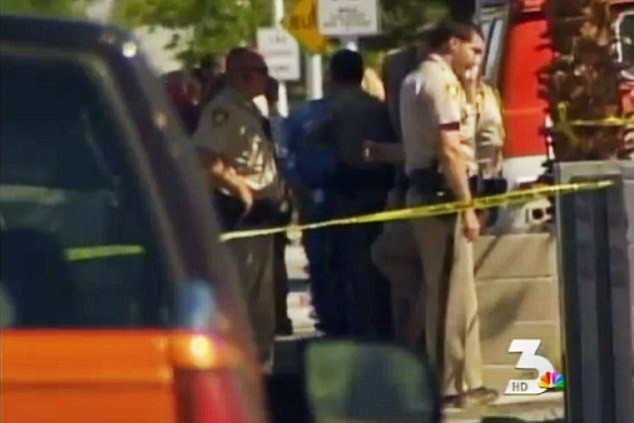 A nine-year-old boy who allegedly witnessed his father butcher his mother and sister reported the incident to his schoolteachers.
Authorities claim the boy was in shock when he arrived at his school in Las Vegas where police were called after teachers became alarmed.
The boy led police from Mabel Hoggard Elementary School to his home nearby, where they found a man, believed to be the father, covered in blood, along with the bodies of a woman and a girl, as well as a four-year-old boy who was unharmed.
The bodies were confirmed as being those of the boy's mother and sister.
The man, who cannot be named, was taken away for questioning.
Neighbour Dick Webb, 82, claimed that he had walked past the house earlier and did not see anything unusual.
"I walked past there every day," he said.