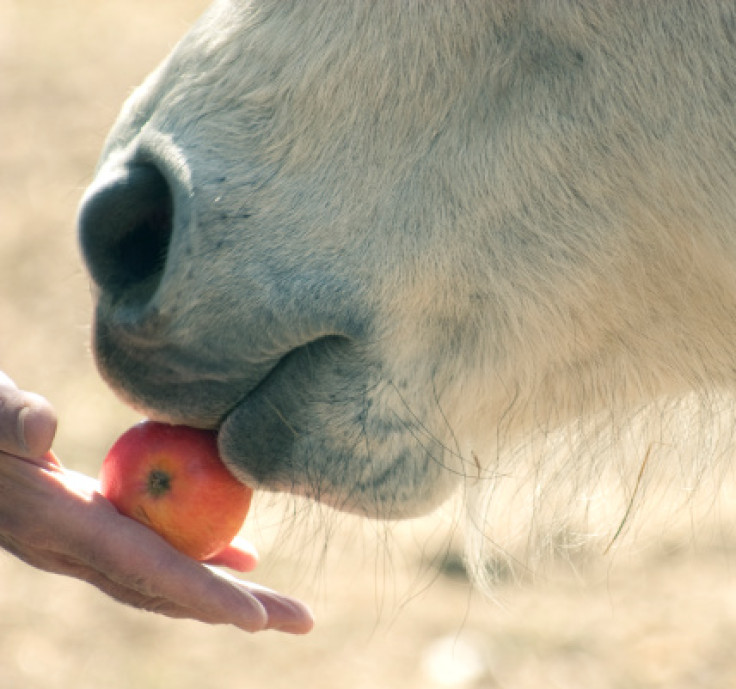 A nine-year-old animal lover has had her thumb bitten off by a horse, leaving her potentially needing reconstructive surgery on her right hand. Poppy Hill, from Bucknall, Stoke on Trent, was feeding carrots to the animal in a field by her house on 24 March when she was bitten on the hand, taking her thumb off.
She was taken to Royal Stoke University Hospital following the incident and needed to have two operations on her hand, the Daily Mail reported.
The schoolgirl is now having to relearn to write without her thumb, although it is believed she could have reconstructive surgery on her hand in the future, potentially using part of her toes to create a new thumb.
An animal lover, Poppy was reportedly feeding the horse correctly – with her hand held flat – when it attacked – leaving mother Michelle, 50, shocked as she realised her daughter's thumb had been bitten completely off.
The terrified child is now frightened to go anywhere near the field and avoids places there may be horses.