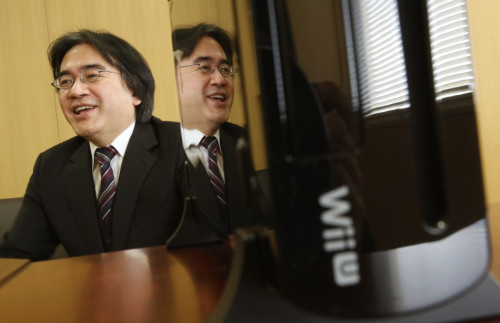 Nintendo president Satoru Iwata has revealed he will be cutting his salary in half after the company announced a 30% slump in profits at the tail end of 2013.
Speaking to AFP, Iwata said he would be paid at a reduced rate for five months following disappointing third quarter results, in an attempt to save jobs from being cut at the bottom of the company.
Other Nintendo executives will also be taking a cut of between 20 and 30% to support the effort.
The Japanese firm's third quarter results were announced today, with the appalling sales of their Wii U console to blame for an operating loss of just over 1.5 billion yen (£8.7m).
Nintendo is expecting a total operating loss of 35 billion yen (£204 million) for 2013 and a loss of 33.4 billion yen (£195m) in the final quarter of 2013's fiscal year.
The Wii U has sold just 2.8 million units worldwide since its release in 2012, and has already been overtaken by both Sony's PlayStation 4 and Microsoft's Xbox One – both released in November 2013.
Nintendo had been expecting to sell nine million consoles, which goes to show just how disappointing the figures have been.
There has been little-to-no good news for Nintendo in the past few weeks, so this latest announcement will be a welcome and deserved piece of good PR for the company.
Despite their failures in the home console market, Nintendo's 3DS handheld device was the biggest selling console of 2013.