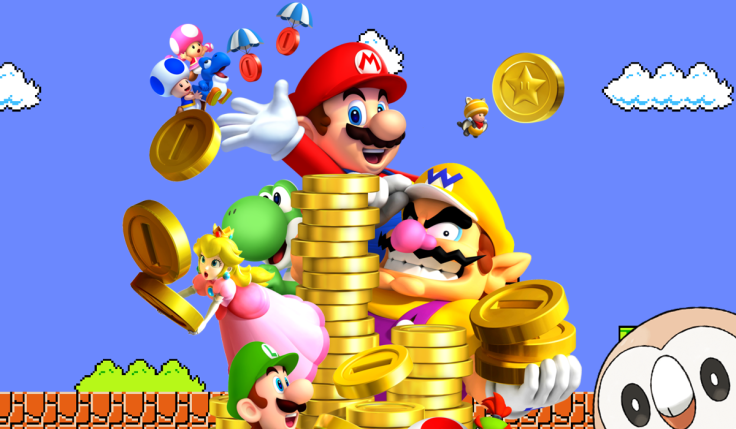 As we officially enter the "season to be jolly", the frantic rush to find that perfect present for a loved one is on. Christmas means different things to different people, but for most it is a time of eating too much Xmas turkey, gift giving and spending hours playing with cool stuff with friends and family.
To that end, is there a single company in the world (aside from maybe Lego or Disney) that elicits feelings of irrepressible joy and warmth more than Nintendo?
For all the Nintendo-made consoles and games that deserve a place under the Christmas tree this year you can find that here. Those looking for more Ninty-themed goodness will find below a collection of toys, accessories and generally awesome bits and bobs that any discerning fan of Mario, Zelda and more could enjoy.
---
Nintendo NES Classic Mini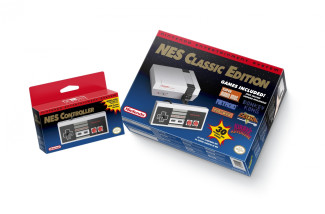 This miniaturised plug-and-play version of the Kyoto manufacturer's classic home console comes packed with 30 games, some of which are undisputed retro classics, and costs a mere £50.
Predictably, the NES Mini sold out almost instantly in the UK, but if you can find one it would make a perfect gift for newcomers and nostalgic Nintendo veterans alike.
Read our full review of the Nintendo NES Classic Mini here.
---
Zelda Monopoly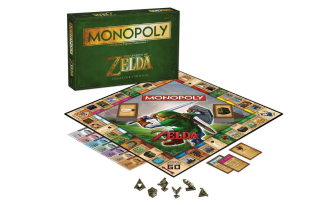 Go directly to jail. Do not pass go. Do not collect 200 rupees.
What can I say about this really? It's all the bartering and mortgage-balancing tension of normal Monopoly, but with Ocarina and Triforce player pieces and properties like the Temple of Time and the Scared Realm. It's brilliant. Go buy it.
---
Vans x Nintendo Shoes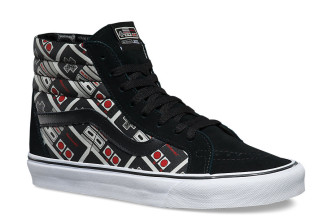 You can tell the most about a person from their choice of shoes (or so I've been told).
I'm not sure what exactly this crossover between the House of Mario and renowned shoe-maker Vans says about the person wearing them, but the collaboration resulted in a stunning 8-bit trainers with Donkey Kong, Zelda and Super Mario designs emblazoned in technicolour shades.
---
Merchoid Christmas Jumpers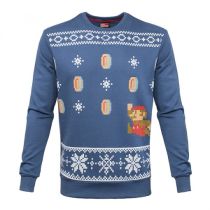 Love them or hate them, novelty Christmas jumpers are now officially "a thing" and aside from the litany of Star Wars-decorated knitwear, most of the nerd-centric designs are based on video game franchises.
Merchoid's Zelda, Mario and Pokemon wooly jumpers are worth a look for those cold winter nights.
---
Nintendo Amiibo and Donkey Kong display stand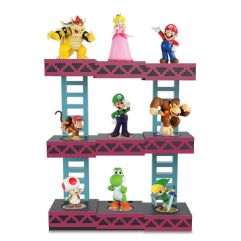 When they're not impossible to find due to stock levels, Nintendo's NFC-tagged figures are a great way of expanding your in-game content with a cool figurine thrown in for good measure. You can also add a bit of panache to your favourite Star Fox, Metroid, Pokemon, Animal Crossing (etc.) Amiibos with a display stand.
Which Amiibo should you get? Waluigi, obviously, always Waluigi.
Amiibo - Various from Nintendo Store
Donkey Kong Stand - £19.99 from Nintendo Store
---
Redbubble smartphone / iPad cases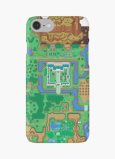 Traditional smartphone cases are a mostly dull affair, so why not spice up your iPhone or Samsung Galaxy device with one of Redbubble's community-designed, Nintendo-inspired protectors and wallets?
With literally thousands of designs to choose from spanning Nintendo IP as obscure as Sin and Punishment, decorating your smartphone with Nintendo's heroes and heroines has never been simpler, or more stylish.
---
Zelda Calendar 2017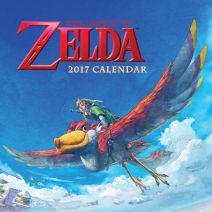 Rubbish at remembering birthdays, bank holidays and other key dates? Sounds like you need a calendar for 2017.
Of the three official Nintendo-themed calendars, the Zelda one is clearly the best as it contains the gorgeous promotional artwork for the Legend of Zelda: Majora's Mask 3DS remake. Plus the Super Mario one has Donkey and Diddy Kong on it, which is just plain wrong.
---
Splatoon Inkling Hat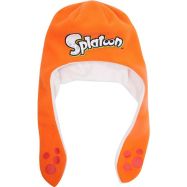 A surprise gem in the Wii U's game library, Splatoon injected the online shooter genre with a much-needed dose of ink-flinging fun and firmly establishing a new set of Nintendo mascots – the Inklings.
If you're heading to Inkopolis any time soon, make sure you look like a kid now (and a squid now) with this bright orange hat.
"Stay fresh!"
---
1-UP Mushroom Socks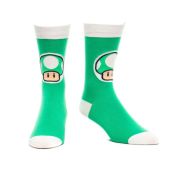 Socks are a staple stocking gift, so why not proudly represent the Mushroom Kingdom with these funky 1-UP foot warmers?
Not much else to say about these really - they're bright green socks with a 1-UP Mushroom on them.
Cool.
---
The Legend of Zelda - Hyrule Historia hardback book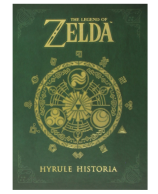 This hefty tome is a must-own for any ardent Zelda fan.
Gorgeously designed in hardback, Hyrule Historia presents an encyclopedic look at Nintendo's classic series and is full of forgotten trivia and unseen concept art.
The book also presents the series' official timeline, ending decades of internet message board squabbling.