Nintendo shares fell as much as 10% on 20 July, a day after the company overtook Japanese rival Sony's market value on the back of the immense popularity of its Pokémon Go mobile game.
Its share price was trading 10.8% lower at ¥28,315 (£203.74; $267.03) in Tokyo at mid-day – the biggest one-day drop in more than two months – sending its market value below Sony again.
The value of Nintendo's business has doubled since the launch of Pokémon Go in Australia, New Zealand and the United States on 6 July.
The share price continued to advance rapidly as the iOS and Android game was released in the UK and several other European countries over the following days.
The game is yet to launch in its native Japan, with technology news site TechCrunch originally reporting that it would be released in its home turf on 20 July.
However, this appears to have been delayed by a day over concerns that the hype surrounding the launch could overwhelm the game's servers.
Huge hit
Pokémon Go, created by Nintendo and Google-spinoff Niantic, is an augmented reality mobile game that involves players using their mobile phones to hunt for virtual monsters in real world locations. It is Nintendo's first ever foray into mobile gaming.
Despite mixed reviews from critics, the game has been a huge hit among users – it has already surpassed Candy Crush Saga as the biggest mobile game of all time in the US.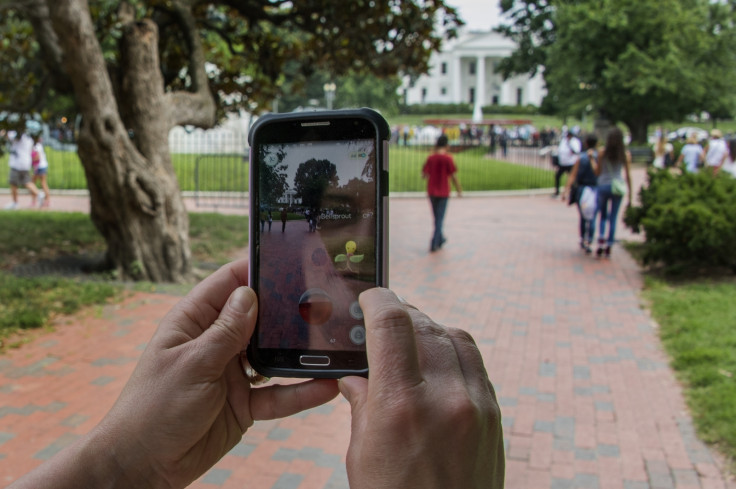 Meanwhile, shares in Japan's McDonald's Holdings jumped nearly 9% on 20 July amid reports that its fast food restaurants could become the game's first sponsored gym locations.
The restaurant chain began offering Pokémon-themed Happy Meals on 15 July.
"Investors are flocking to Pokémon-related stocks and McDonald's Japan is one of those benefiting from the boom," Mitsushige Akino, a Tokyo-based executive officer at Ichiyoshi Asset Management, told Bloomberg News.
"The boom came at a time when McDonald's business has already started recovering and there's expectation that the Pokémon toy offering will further increase customer traffic to their shops."