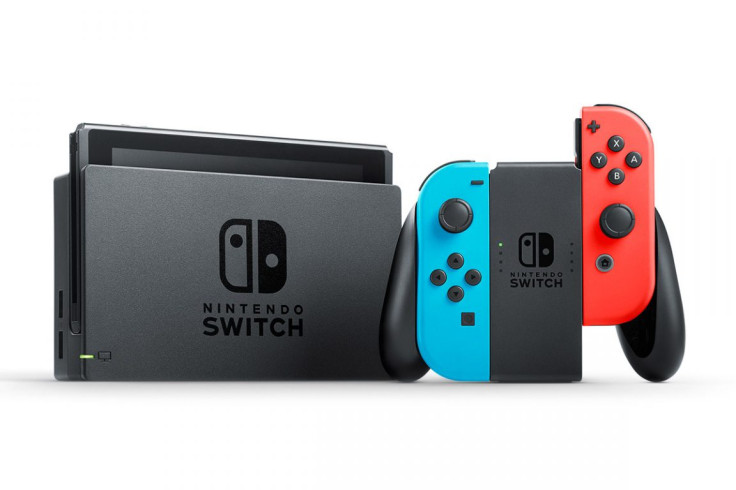 Nintendo has revealed the complete technical specifications for its upcoming home and handheld hybrid console Nintendo Switch on a website that also outlines every possible way to play the brand new gaming device.
Revealed on its official website, Nintendo has outlined full details regarding how the console works, confirming much of what we already knew. The page also runs down the ways Switch can be used and its various features, including a first official look at Switch's home screen and (UI) user interface.
Switch can be played on a television set, as a tablet-like handheld device and in a third "tabletop mode" utilising the two Joy-Con controllers attached to the sides of the Switch in handheld mode, which also function as individual controllers.
The page also includes annotated pictures of the device, its dock, the JoyCon controllers, the straps that slot onto each Joy-Con and the grip into which they can slot to create a more traditional controller for use in Switch's TV Mode.
Included among these images is the first look at the back of the Switch dock, which includes a stand that folds up to cover the back ports and make it easier to transport.
The UI has been spotted before, but this first official look explains the simple interface, which has three main menu options below the games available to play, your friends online, the time and standard icons for battery life, and wi-fi connection.
These three options are for Nintendo News, Nintendo's eShop and and Album for screenshots taken with the new capture button (plus videos when the ability to capture videos is introduced later this year
Nintendo Switch will be released worldwide on 3 March with launch games including The Legend of Zelda: Breath of the Wild and 1-2 Switch.
Here are the complete specs...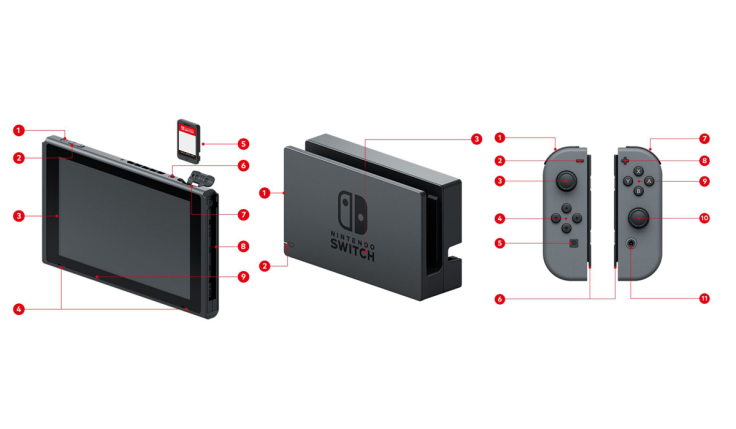 For all the latest video game news follow us on Twitter @IBTGamesUK