Nintendo Switch system menu footage leaks as console accidentally shipped early
'It isn't like I grabbed it off the back of a truck or anything,' NeoGaf user says.
A NeoGaf user claims to have received their Nintendo Switch two weeks early via an unnamed retailer and has posted photos and a video of the home-handheld hybrid console in action to prove it.
The nearly 3-minute long video (embedded below) allegedly shows the initial setup process for the Nintendo Switch, its main menu and system settings. It also shows the user detaching the removable Joy-Con controllers and connecting to Wi-Fi.
Going by the name hiphoptherobot, the user said it was not clear why the store decided to ship it early and maybe he just got "lucky".
"It isn't like I grabbed it off the back of a truck or anything," the user wrote. "I just happened to get lucky because unnamed store decided to ship early for whatever reason." He noted that since he does not currently have any Switch games to play right now, he can only flip through the menus for now.
Hiphoptherobot said he considered selling the console to pay for the cost of some home repairs, but was afraid of getting himself and the store that accidentally shipped the device early in trouble with Nintendo.
Users on the forum soon posted a barrage of questions inquiring about the Japanese gaming giant's upcoming system and asked Hiphoptherobot to post more photos and a video as proof.
The video in question follows the process to set up a new user on the system, including creating a name and selecting an icon from a set of well-known Nintendo characters and items ranging from Bowser to the Hylian Shield and Master Sword from Legend of Zelda.
Other icons shown in earlier official footage of the Switch such as the News icon, the Albums page for captured screenshots and the Nintendo eShop also appear in the footage.
Interestingly, the video reveals that the system has 25.9GB of usable internal storage space out of the box out of the total of 32GB, with the used space likely occupied by the OS and other essential software. It is worth noting that Nintendo's upcoming console also supports up to 2TB of expandable storage via a Micro SD card slot.
Nintendo Switch is set to officially hit shelves worldwide on 3 March. You read IBTimes UK's initial impressions of the console here.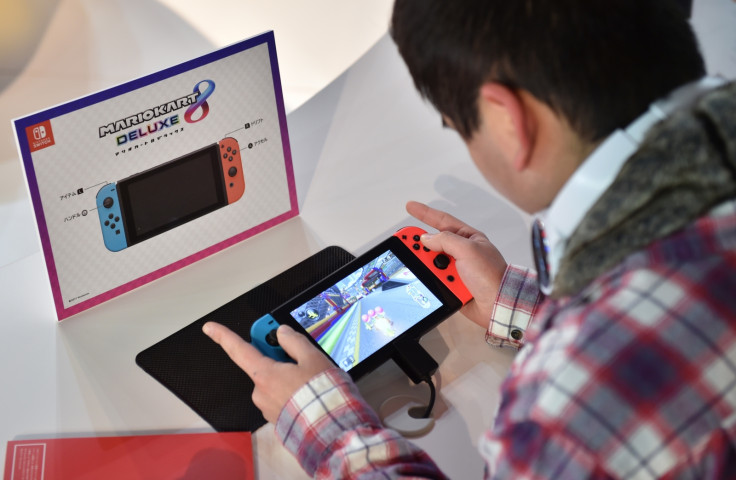 © Copyright IBTimes 2023. All rights reserved.