Nintendo are treated like no other video game mainstay. For years it has, in many ways, existed separately to fellow console-manufacturers Microsoft and Sony, offering something different to Xbox and PlayStation even in its failures.
Expectations are always high when Nintendo brings a new console to market, and whatever that ends up being is instantly at the mercy of gaming's harshest critics.
Everyone wants what's best for Nintendo, everyone thinks they know what's best for Nintendo, but nobody can tell the company exactly what it should be doing. No one can tell the Kyoto-based pioneers in which direction to set sail, all they can do is point to the obvious dangers of plying uncharted waters.
Nintendo Switch, Nintendo's new console, was given a full and detailed reveal in a live-streamed presentation last week, after which the first hands-on preview events took place. At the London event, IBTimes UK got to sample the new hardware with an array of first and third party titles.
The hardware is immediately looks and feels like a serious, premium piece of consumer tech. It's a far cry from the Wii U, which felt plasticy and, well, a bit Fisher Price. It's impressive from a technological standpoint too. The handheld portion, a screen that slots into a dock for play on a television set, offers 720p visuals with a steady framerate. Even on this 6.2 inch screen, The Legend of Zelda: Breath of the Wild looks remarkable.
The switch from playing a on a television set to playing on the portable is simple and near-instantaneous, a crucial element of the console's design that has been hit squarely.
When played as a handheld, with Switch's two Joy-Con controllers attached to either side of the screen portion, it feels like the highest-quality handheld ever made. This was, again, a minimum requirement of the device.
Detached, the Joy-Cons serve as individual controllers capable of motion-control, HD rumble and housing an IR motion camera. The density of tech in these palm-size controllers is surprising, as is their wealth of capabilities. Motion control keeps the Wii's spirit alive, while HD rumble – Nintendo's more marketable name for haptic feedback – is capable of recreating the feel of a safe's dial being turned down to the tiniest, micro-movements.
First party launch day title 1-2 Switch makes use of these features in mini-games that include samurai training, a cowboy duel, competitive cow-milking and safe-cracking. A sandwich-eating game has been spotted in the game's trailer, which will make use of the Joy-Con's IR camera.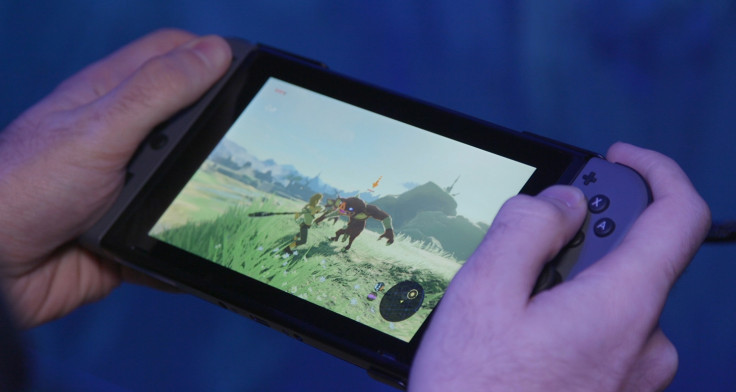 Will the tech have uses beyond this mini-game collection? Fun first party fighter Arms makes use of the motion control, but it's hard to imagine any of these features being used in many Switch games long term. Returning to motion control is a move that makes sense if Nintendo wants to entice the 80 million former Wii owners that didn't buy a Wii U. HD Rumble and the IR Camera seem like wastes however, perhaps wastes that have bumped Switch's overall price up for short-term gimmickry.
The Joy-Cons work individually as traditional controllers too, for use with the Switch when it is docked and when the handheld is propped up on its stand and used as a tabeltop screen. We tested them with Super Bomberman R and while small, they function well, bringing to mind the classic Super Nintendo's controllers. They'll be too small to be of much use with many higher end or more complicated games (Mario Kart 8 Deluxe could well be an exception), but for indies and local multiplayer classics they could serve their purpose well.
Switch's selling point is its ability to be both a home and handheld device that is capable of a quality experience either way. Whether that's enough to convince a wider audience to part with £300+ for the console and a game, remains to be seen, but the same question was asked of Wii's waggle too.
It's an idea that holds a great appeal. Personally I can see myself getting great use out of Switch's portability even if I only take it outside for lengthy journeys. To be able to use it when my flatmates are using our main television, I don't want to be holed away in my room or when I'm staying with family – those are possibilities I welcome from a games console. Switch's flexibility is a great asset.
Generally speaking, while those who have played with a Switch are impressed by the hardware, it's the software that's proved an issue. Nintendo will release the console on 3 March with five accompanying games – paltry amount compared to previous Nintendo systems. They include two first party exclusives in 1-2 Switch and The Legend of Zelda, a third party exclusive in Bomberman, and then Skylanders Imaginators and Just Dance 2017.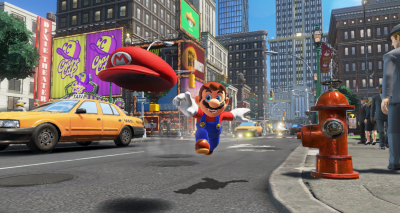 It's a bare and problematic line-up, but it's important to note that later in March Snipperclips, Fast RMX (both exclusives) and Has Been Heroes will be released as well. In April, Mario Kart 8 Deluxe joins them, and later in spring Nintendo will also release Arms. Within two months of release, Switch will have all this – and that's of value.
The Switch release schedule for the rest of the year, headlined by Splatoon 2 in the summer and Super Mario Odyssey towards Christmas, suggests Nintendo wants a steady stream of games to sustain steady sales. This has been backed up by Nintendo of America president Reggie Fils-Aime, who told CNET: "We feel we have this great ongoing march of content to motivate you to jump into the platform."
It's easy to imagine Nintendo seeing Christmas as part two of the Switch's launch. A console's early sales are always driven by dedicated fans likely to buy one regardless, the release of Zelda as a launch day title just makes Switch all the more compelling to those fans. The stream of titles that is set to follow will likely keep sales steady and (Nintendo hopes) spread good word of mouth in the lead up to Super Mario Odyssey – the Switch's most important game. Other titles are sure to be announced over the next few months.
At this early stage the problem appears to be software, which isn't likely to convince a more casual audience, and the price of hardware – which may have been pushed up by Joy-Con features that may ultimately have little worth.
Switch's fortunes can't be forecast based on how previous consoles have fared in the ever-changing gaming market. It is a new, interesting idea that the hardware supports well and one which by all rights should enjoy the best first party support of any Nintendo console to date.
Perhaps you haven't been convinced to buy one straight away, but for these reasons, very few people will have sworn off the possibility of ever one day jumping in. If Nintendo is a video game company that holds any value to you, Switch will be hard to ignore.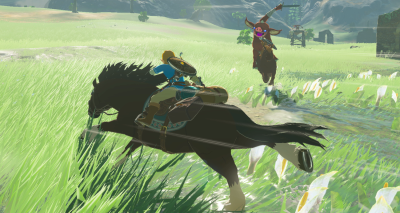 For all the latest video game news follow us on Twitter @IBTGamesUK.