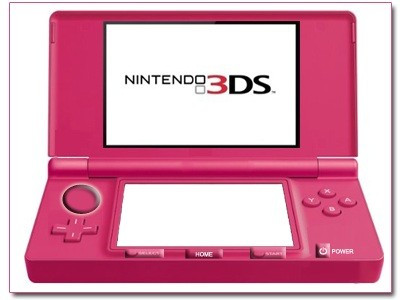 Seeking to boost the number of female gamers using its 3DS handheld, Nintendo has unveiled a pink version of the gaming device.
The company announced Tuesday it would release the "misty pink" 3DS Oct. 20 in a bid to boost the device's number of female users. Alongside the new pink device, Nintendo also unveiled plans to rework the 3DS eShop and Mii Plaza and add the ability to record 3D videos.
The announcement was made by Nintendo's president Satoru Iwata during the Tokyo Game Show. Iwata suggested that the 3DS adoption rate of female users was significantly lower than that of their male counterparts.
Alongside the new colour and services, Nintendo announced a slew of new games for the device, including a number featuring the company's flagship Mario character.
The news follows one of Nintendo's worst financial quarters in recent memory and is a part of a series of measures designed to boost 3DS sales. To date, besides seeing Iwata and several Nintendo executives take hefty pay cuts, the measures taken also saw the company slash the 3DS' recommended price by 40 per cent.
Despite the reforms and the slew of announcements, Nintendo's share value still fell by 5 per cent on Tuesday.