Nissan boosted UK investment after it 'got 11th-hour pledge' it would not be hurt by Brexit
The claims come after the Japanese car maker announced boosting its UK investment at its Sunderland plant.
Nissan demanded and received a guarantee from the Government about the UK's future post-Brexit before the manufacturer agreed to keep investing in the country, it has been reported.
After the car maker said it would build two new car models at its Sunderland plant, it emerged that ministers were forced to give a last-minute assurance that its UK operations would "remain competitive".
The Times reported that Business Secretary Greg Clark had written to the board of the Japanese company in what was considered a guarantee that it would not face high tariffs on car exports if the UK leaves the EU customs area without a free trade agreement.
Downing Street has denied that Nissan was offered a "sweetheart deal" as other car manufacturers called for similar pledges, with Toyota saying it trusted the government to provide "fair treatment".
Colin Lawther, Nissan's senior vice-president for manufacturing in Europe, denied there was a special deal, saying: "There is no offer of exchange.
"It's just the commitment from the government to work with the whole of the automotive industry to make sure that the whole automotive industry in the UK remains competitive."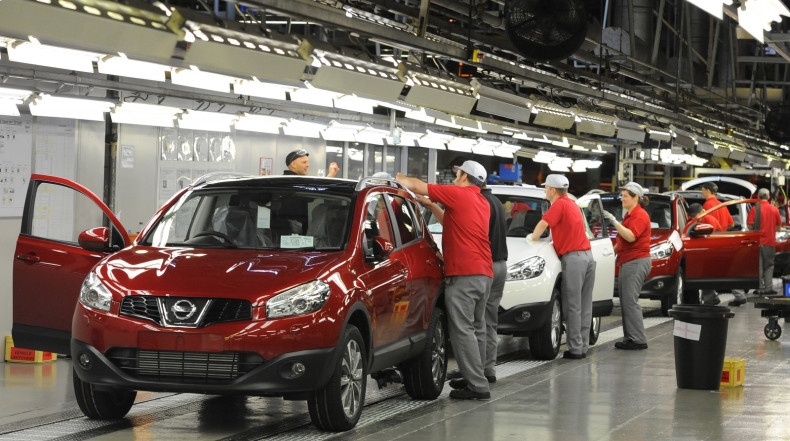 However, The Times reported that the two sides had discussed whether tariffs imposed on EU cars entering Britain could be used to compensate manufacturers in the event of a hard Brexit.
Nissan's plant in Sunderland produced 475,000 vehicles last year, 80% of which were exported to the EU, accounting for 1.4% of all British exports.
The new investment will protect Sunderland's 6,700-strong workforce and production will rise to 600,000 cars a year when production for the new Qashqai and X-Trail SUV models starts.
Separately, the chairman of JCB, Lord Bamford, said Britain is better off leaving the single market due to the high cost of EU regulations.
The Conservative peer said that trade tariffs imposed after Brexit would be a "price worth paying" and that UK businesses will take it "in their stride", the Telegraph reported.
Britain's economy expanded by 0.5 per cent in the three months following the EU referendum.